Why You Should Consider a Keurig Coffee Maker
When you are in the market and looking for a new coffee maker, there can be a lot of brands to choose from but, Keurig's might be the one you are looking for. Here is a comprehensive guide on why you should consider having Keurig as your top brand of choice.
History of Keurig
To give you an idea of what Keurig is, it is one of the prominent names in the coffee industry in terms of machine manufacturing. They also make different complementary things like coffee consumables and filters to fit in your home and office coffee makers. The company started in the early '90s, and from then on, they have created their signature coffee maker suitable for an office setting and expanded their selection of machines. Now, it is one of America's staple brand in home kitchens.
In today's time, Keurig machines come in different models and colors to suit your needs and budget. However, what's good about them is that there is consistency in every product line they produce. Good tasting coffee, a smart and good looking coffee machine that will look good in any place you put them.
Why Keurig?
What makes Keurig a number once choice in most US kitchen is the fact that it can give the consumer hot coffee fast without compromising the flavor of the drink. Their machine is easy to use, efficient, a lot of programs for you to choose from, and the maintenance you have to deal with is minimal. All Keurig coffee machine can make you brew coffee drinks within one minute, a favorable advantage for those who need a hot cup of drink first thing in the morning. Since most Keurig's are smart and can set any program like timer, you can have it set and make a cup of coffee even when you are still in your bed.
Common Features in Keurig Machines
All Keurig machines work in the same way. Fill in the tank with water, put in your desired coffee pod, and place your preferred cup size under the dispenser, press the "Go" button, and wait for your first cup of coffee. The most popular Keurig models are the K55 or the K-Classic and K50. The difference between Keurig K50 vs. K55 is the functions and capabilities of each other. K55 series have more programs, while K50 has a water filter. However, some features are available to all machines regardless of what model you pick, including:
One-Minute Brew Time
Compared to other coffee makers out there that take time to heat up, all Keurigs take about one minute to brew your coffee.
Removables
Keurig coffee makers are so easy to maintain, thanks to a removable drip tray that allows you to clean the machine easier and gives you extra space to place your mug. You can also remove the water reservoirs in all Keurig's machines for easy refilling and cleaning.
Keurig Pods
If in the event you want to venture out and try a different brand of coffee pods, no luck because all Keurigs machine only accepts compatible Keurig pods. However, they offer a couple of different types of pods to choose from.
Auto-off Feature
This feature is available on all Keurig's machines. It powers down the machine after a while from its last use. Remember that the extent of this program varies.
So there you have it. These are the list of things you need to know before buying a Keurig coffee maker. As to which model is the best, it really boils down to personal preferences and budget. It is important to do your research and factor out things base on your needs.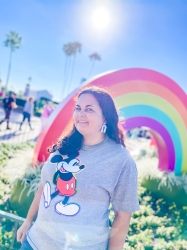 Latest posts by Krystal | Sunny Sweet Days
(see all)