Five Questions You Should Ask Before Buying Restaurant Furniture
Whether you are buying for a restaurant, cafe, bar, or cafeteria there are basic questions that should be asked while selecting restaurant furniture.
Knowing what the hot trends in the restaurant industry are is not the only task of a restaurant buyer. It is not only the food and beverages that consumers show up for but also the atmosphere. Restaurant furniture is an integral part of creating a welcoming space.
Does it Fit Your Budget?
This is placed first for a reason. Many people try to pretend that money isn't important, but when you are running a hospitality business, the bottom line is that a budget is important.
When you are buying or selling large volumes of furniture, having product lines available for different budgets is a major consideration.
Is it Durable and Long Lasting (and easy to clean)
Those fabric-covered restaurant chairs you sourced may look great with your theme, but will they stand up over time? Chairs and tables used in any hospitality venture need to withstand lots of use and abuse. Some fabrics can be durable, but you need to ensure they are stain-resistant. Chairs with decorative elements might look classy, but they are much harder to clean.
Does it Work with the Overall Theme of The Restaurant?
Being social media-friendly is a current trend in restaurant design. If the restaurant furniture doesn't work with the overall theme it doesn't' matter if it was a good deal, or if it lasts for the next twenty years. From the perspective of every hospitality business from a small family-run cafe to a five-star hotel restaurant, It is important to consider the overall look when choosing the furniture.
Wholesale buyers should also keep this in mind. Having options available for various themes is one way of better maximizing potential sales.
Is it Easy to Store?
One thing that people tend to forget is that furniture used in the hospitality industry often needs to be stored. Everyone who has spent any length of time working as waitstaff has a story to tell about setting up for a big party or banquet and spending all day carrying heavy tables and chairs. If you are planning to store furniture, stackable cafe chairs or foldable tables can be a lifesaver.
Versatility
In addition to storage considerations, having the ability to use the same furniture in multiple venues is vital. Using an outdoor cafe table and chairs can give you more options when you are working with seasonal spaces. Making the best use of available space is the aim of a good seating plan. By choosing furniture that is appropriate for indoors or outdoors you have doubled the function of your seating.
Keep size and scale in mind too. A table set may look fantastic but take up too much floor space. Good functional furniture can be easily moved to accommodate different sized parties.
These questions don't just apply to restaurant owners, but should also be considered by wholesalers, commercial buyers, and other purchasers in the hospitality industry.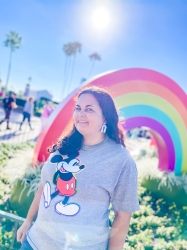 Latest posts by Krystal | Sunny Sweet Days
(see all)