Why Custom Koozies Are Great For Florida Summers
Summers in Floria can become pretty sweltering with an average temperature of 80 °F, and in the hottest month of July, it could go as high as 82 °F. No wonder beverages on the beach can get warm quickly, and it'd be frustrating.
Of course, after you finish swimming in the waters, you'd like to return to your beach chair and drink your ice-cold beer. But discovering your beer to be warm as the water in the ocean may require you to buy another one. That's why many people love to use koozies on their beer cans.
What Is A Koozie?
A koozie is a sleeve or insulator made of fabric that people use to keep the beverage in their container cold. Typically used to keep beers in can cold, koozies are now also available for glass beer bottles. The popularity of koozies can't be denied as they've been mainstays in many summer parties, and a song was made about it by a country artist in 2016.
History Of Koozies
Koozies are a relatively new invention and since they only came about in the 19th century, many stories circulated about their origin. Some say that Australian surfers first used koozies, but in their part of the world, they call it a stubby holder.
Some would say that it evolved from the British knit cosie. A knit cosie is something the British society uses to keep their kettles and cups warm during high tea. The Americans in the 1920s used a cozy for their portable generators, and soon after, its industrial use transformed into hugging America's favorite beverage.
Today, koozies do more than keep beers cold, and so many custom koozies are found in the market to celebrate the season and many occasions. In Florida, you can often see koozies on the beach during the summer. If you're wondering why, here are the reasons:
1. It'll Keep Your Beer Cold
No one likes to drink warm beer; after some beach activities, you want to lie down and hydrate with something cold and relaxing. In 2013, the popularity of koozies even prompted scientists to study whether they can keep the beverage cold.
In the study, it was discovered that latent heat causes condensation in a beer can. That condensation, the droplets of water forming outside the can, makes the beverage warm inside. Koozies, which absorb the water that formed, effectively do the job of keeping your beer cold. The study showed that koozies aren't just mere decorations.
2. No One Will Pick Up A Beer Can With Your Name
Since koozies can be customized, you can put your name on them so your beer won't get in the hands of the wrong people. You can frolic on the beach as long as you want and return to your spot with your beer still there because no one would dare touch it.
3. It'll Amp Up Your Company Event
Many companies choose summer in Florida to launch new products or introduce new partnerships with celebrities, and beach events are expected. Companies find that beach events in Florida are effective in kickstarting their campaign. There's nothing more engaging than hosting a party in a crowd of young beach bums with loud reggae music, delicious food, and ice-cold beer wrapped in koozies printed with your company logo.
4. It'll Draw Crowd To Your Festival
Florida's Gulf Coast loves celebrating good food, great music, art, beer, and wine through beach festivals in the summer and other months of the year. Beach festivals in Sarasota, Panama City, South Walton, and Pensacola attract people from all over the country to take part in celebrating those mentioned. Some events even feature surfing and saddle-boarding competitions with hefty prizes.
If you want to attract huge crowds to a festival you'll host, you can use customized beer koozies to please the crowd and make your event viral on social media. A captivating photo of a beer can wrapped in a customized koozie with your event in the background will surely interest people.
5. It's A Sustainable Alternative
Koozies are reusable and washable, and you can use them repeatedly. The material is sturdy enough to withstand several washes, and you can use it for years. If you get from reputable suppliers, the print of your koozies will be of high quality—they will last and won't fade quickly. Because of this, you don't need to replace and dispose of them immediately, making them sustainable. Using koozies is also better than paper napkins, which can easily rip apart once it gets wet.
Conclusion
Custom koozies have been mainstays on the beaches of Florida as they provide insulation, attract a crowd, and put a premium on events. Using them is great for the environment as well. So, the next time you plan an event on the beach, why not include a custom koozie to make it more memorable?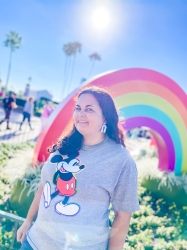 Latest posts by Krystal | Sunny Sweet Days
(see all)