Check These 6 Things Before Buying or Renting an Apartment
Moving is a big deal. It's expensive, time-consuming, and can be emotionally draining. That's why it's important to ensure you're 100% happy with your new place before you sign on the dotted line. Here are six things you should always check before buying or renting an apartment:
Location
The location is the first thing to consider when looking for a new apartment. You'll want to consider the surrounding neighborhood, public transportation, and parking. If you have a family, you may also want to consider schools in the area. Look for an apartment in a safe and convenient location for you. If you're someone who likes to be in the middle of the action, you'll probably want to find an apartment in a downtown area. This way, you'll be close to all the best restaurants, shops, and nightlife. If you prefer a more relaxed atmosphere, there might be a suburban area that's better for you. It's all about finding the right location that suits your lifestyle.
Size
The next thing to consider is the size of the apartment. How many bedrooms and bathrooms do you need? Do you want a lot of living space, or are you okay with a smaller place? Think about this before you start your search. You don't want to fall in love with an apartment only to realize that it's too small for your needs. Once you know how much space you need, you can start looking for apartments that fit your criteria.
If you're unsure how much space you need, it's a good idea to list the things that are important to you. For example, if you have a lot of clothes, you'll need a place with plenty of closet space. If you have a lot of furniture, you'll need an apartment with enough room to fit everything comfortably. Once you know what's important to you, it will be easier to find an apartment that's the right size.
Price
Of course, the price is one of the most important things to consider when looking for a new apartment. How much can you afford to spend on rent or a mortgage? It's vital to find an apartment that's within your budget. Otherwise, you'll end up struggling to make ends meet each month. It is essential to research if you are planning to buy or rent an apartment in Dubai. Researching the property market in Dubai will give you a good idea of what kind of prices you should expect to pay for different types of apartments in different areas of the city. It will help you avoid overpaying for your new home, and it will also help you negotiate a better price with the landlord. There are a few ways to find an affordable apartment for you. Look for apartments that the government subsidizes. This can help you save a lot of money each month. Look for special deals or discounts. It will help you save a lot of money when moving in.
Amenities
The amenities offered by an apartment complex can greatly improve your quality of life. If you're looking for luxury, look for an apartment with a swimming pool, fitness center, and rooftop deck. If you're looking for convenience, look for an apartment with on-site laundry and 24-hour maintenance. And if you have pets look for a pet-friendly apartment. Finding an apartment with the amenities that are important to you is essential. Otherwise, you'll end up unhappy with your new place.
Parking
If you have a car, finding an apartment with parking is crucial. Otherwise, you'll be stuck searching for street parking every time you come home. Some apartments offer on-site parking, while others offer discounts at nearby parking garages. Find out what kind of parking is available before you sign a lease. Otherwise, you may pay a lot of monthly money to park your car.
Lease Terms
Be sure to read the lease carefully before signing it. This document is a legally binding contract, so you must ensure that you understand everything in it. Pay attention to the lease's length, the rent amount, any other important details, and the penalties for breaking the lease. If you have any questions, be sure to ask the landlord before you sign anything. You don't want to get stuck in a lease that you can't afford or have unfair terms.
When you're looking for a new apartment, there are a lot of things to consider. Be sure to keep these six things in mind before making your decision. With research, you can find an apartment with the perfect size, price, and location. And with the right amenities, you can make your new apartment feel like home in no time.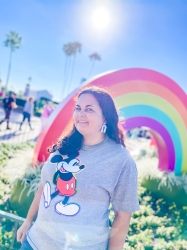 Latest posts by Krystal | Sunny Sweet Days
(see all)