Ways Property Owners Can Handle Emergency Situations at Their Rentals
There are things that a property owner can do to help resolve an emergency maintenance request when their tenants contact them. Additionally, there are proactive steps that a landlord can take to minimize the occurrence of an emergency situation, including hiring a reputable Calgary real estate management agency. No matter how serious an issue at your rental seems, these hacks can help you resolve an emergency at your rental quickly and efficiently.
Talk To Your Tenants Before Taking Action
Property owners managing their real estate themselves should discuss the issue at hand with their tenants before taking any action. That will assure both the property owner and tenant that the situation at hand requires a quick response. Discussing the issue with the tenants will also make it easier to take the next step.
Tell Your Tenants What To Do During an Emergency
One of the steps property owners can take to reduce emergency incidences is to inform their tenants what to do during emergencies such as floods, fire, or any other catastrophe. Property owners should include a detailed list outlining what an emergency situation is to their tenant welcome package. Also, explain the procedures for an emergency request and general maintenance request. Property owners should also provide their tenants with pertinent contact information such as the maintenance crew contact number.
Stay Proactive
Being proactive is one way property owners can reduce their rental property emergencies. Performing thorough move-out and move-in inspections with tenants can help you spot minor issues before they become emergencies. Then conduct routine inspections to ensure that no maintenance issues develop and that tenants handle your property with care. Working with a property manager can also help handle after-hours calls, tenant complaints, maintenance fixes, and insurance requirements.
Have a Contact List
Providing tenants with a list of people to contact during an emergency is never enough. Property owners too should have a list of technicians to call when an emergency situation occurs. A contact list is best for property owners managing their real estate themselves. However, those working with a property management firm will probably have a maintenance crew or a list of contractors that they can contact to resolve an emergency situation.
Many property owners often struggle with general maintenance let alone emergency situations. That is why having a property management agency by your side is valuable. These tips can help property owners resolve an emergency situation before it gets out of control.
Home Decor Tips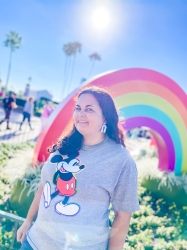 Latest posts by Krystal | Sunny Sweet Days
(see all)