Prepping Your Home for Insurance Approval
If you are looking to purchase a home and you need financing from a lender, you will probably be required to carry homeowners insurance. However, after some time has passed, your insurer may want the home to undergo a new 4-point inspection in order to assess continued qualification for a standard policy. Depending on where you live, an agent holding an active Georgia insurance license will be the one to come out and assess the property.
Home Inspection Upon Purchase
When you have found a home you are interested in purchasing, it is highly recommended that you have an inspection done. This is different from what an insurance inspection will cover, but there is some overlap in one that can help you prepare for the other.
Check Your 4-Points
These following areas will be the focal point of the inspection, as they pose some of the biggest risks for the insured. All of the elements have a limited lifespan, and older homes are known for presenting more of a risk in each category.
Roofing. The age of the roof will be a foremost consideration during the inspection, and roofs that are upwards of 20 years or more are usually requested to be replaced. If there are missing shingles or if there is noticeable decay, the roof will likely need to be replaced before a policy is issued.
Electrical. The concern with electrical has much to do with safety hazards, as the inspection will check for exposure or frayed wires. The existing wiring will also be checked to make sure it is compliant with safety codes.
Plumbing. Any signs of water damage to the walls, ceilings, or floors will alert the agent to the possible presence of a plumbing issue. In the bathrooms, basement, attic, or around the laundry room are areas where pipes may be loose and leaking, and soft boards or moldy flooring could indicate damage underneath the flooring.
HVAC. The older a unit the more potential for electrical hazards, as well as poor performance. Although a home insurance plan doesn't cover replacing the unit itself, it could be used for an expense arising from an HVAC malfunction.
Fortunately, if you can remember the four points of a home inspection, you won't be in for such as surprise when the agent arrives to nose around. Given that the agent will have been thoroughly educated and trained in inspections and insurance needs when working on his Georgia insurance license, these four areas will be the focal point of the inspection.
Home Decor Tips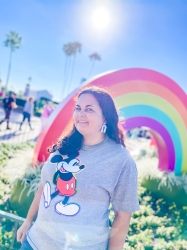 Latest posts by Krystal | Sunny Sweet Days
(see all)