Tips For Planning The Perfect Tulum Vacation
So, do you want to know how to plan the best vacation possible? There are so many things to think about when you're planning a vacation, including where you want to go and what you might want to see while you're there. If your destination of choice is Tulum, Mexico, then read on for some tips on what to do once you get there!
Facts About Tulum
Tulum is an ancient city located in the state of Quintana Roo, near Cancun. It's part of a region referred to as the Mayan Riviera and has white-sand beaches surrounded by lush jungle foliage. It has long been a popular destination for sunseekers because of this combination of natural beauty and year-round warm, sunny weather. You should research the best Tulum resorts so you can choose the best spot for you and make your vacation even better. The city only began to be explored by outsiders relatively recently, in the 1940s and 1950s. It wasn't until the 1970s that it became a more frequented vacation destination for those looking to escape chilly northern climates.
What You Should Know Before Travelling There
Tulum is located just a few miles from the Caribbean Sea. The water is very warm, and there are dangerous rip currents in some areas during certain times of the year. This means that swimming isn't recommended unless you're a strong swimmer and know what you're doing. You should also be aware that while Tulum has beautiful beaches if you want to go snorkeling or scuba diving, you'll need to go elsewhere.
If you're traveling in the off-season (late April to mid-June and October through November), be aware that hurricane season is just around the corner. Hurricanes can cause serious damage and flooding in Tulum during these months. It's also worth knowing that prices tend to rise during the main travel seasons of mid-June to August and December through February.
What You'll Need To Bring With You
Because Tulum is located only a few miles from the Caribbean Sea, it's always warm there. Even during the winter months, average high temperatures are around 22 degrees Celsius (72 Fahrenheit). If you want to spend any time by the water, you'll need to bring a swimsuit and cover-up no matter what time of year you go. However, other than that the climate is so tropical and warm that you won't need much else.
What You Should Do While You're There
Tulum's city center is quite small and easy to navigate because it's built-in a circular pattern around the beach. This means that if you stay anywhere near the main drag, there will be plenty to do right outside your doorstep. For example, one good bet would be heading down to the beach at sunset for some spectacular views of colorfully lit skies as darkness falls over the city. Be sure not to miss out on these beautiful sunsets, which are one of the best things that you can see in Tulum!
If you want to get into the spirit of the place, then take a trip to Coba (about 20 minutes by car). This is an ancient Mayan city with temples and pyramids that date back hundreds of years. It's like stepping back in time when you explore this culturally rich area, and it lets you get a glimpse into what life was like for early Mesoamerican civilizations.
Party In Tulum
One of the best things about Tulum is that it's a popular destination for the younger crowd as well as families looking for a relaxing vacation spot. If you're planning on going out at night, there are plenty of bars and clubs where you can enjoy some drinks from local bartenders and dance to thumping beats with friends or fellow travelers. You'll find that there's always something going on here, no matter what time of year you visit.
Explore More Of Mexico
Mexico has so much to offer visitors. If Tulum sounds like your kind of destination but isn't far enough away from home for the vacation that suits your tastes, be to check out some other popular Mexican tourist destinations. For example, you may enjoy the coastal beaches of Los Cabos or the charming mountain town of San Miguel de Allende. You can also take a road trip along the Bajio coast to see some of Mexico's most beautiful and historically significant cities like Guanajuato, Morelia, and Aguascalientes. No matter where you go in Mexico you'll be sure to have an unforgettable time!
Overview Tulum is an ideal place for sun-worshipping vacationers looking to get away from chilly northern climates during the winter months. It has year-round warm weather, white sand beaches bathed by gently lapping waves, and plenty of activities that let you explore Mayan history while getting your tan on. This tropical paradise is also close to the Caribbean sea, so if you want to explore more of Mexico's culture and history, Tulum is a great place to start.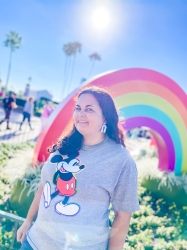 Latest posts by Krystal | Sunny Sweet Days
(see all)