5 Essential Wisconsin Winter Driving Tips to Help Keep You Safe
Winter is always a tough season to get through, but for drivers in Wisconsin, it's more than just an inconvenience; it can be downright treacherous to navigate the roads. Wind, snow and ice are all a common part of Wisconsin winters and being prepared for it when driving and knowing the tips to use to keep you safe is essential. Let's take a look at some of the most important Wisconsin winter driving tips for you to use this upcoming season.
Get Your Car Ready for the Change in Weather
If you haven't done so already, now is the time to get your car winter-ready so that when the first significant weather event happens, you're prepared. This means checking all the fluid levels in the car, checking the battery, installing winter windshield wipers and making sure you always keep the gas tank half full.
Installing Winter Tires Should Be a Given
Winter tires should be seen as an absolute must not just in Wisconsin, but in any area of the country, that experiences winter weather. They are designed to give you extra traction and control on icy, slippery and cold surfaces. To ensure the tires work as they are meant to, they also need to be properly inflated. This means you'll want to check on them every so often to ensure the tire pressure is proper.
Ease Back on the Brake and Gas Pedal
Another tip to keep in mind is how you drive in poor conditions. Going too fast or hitting your brakes suddenly can lead to disaster. If your car starts to veer or skid, experts always recommend you gently steer into the skid, not hitting the brakes or gas. Be sure not to panic and you will get back control of your car.
Check the Road and Weather Conditions Before Heading Out
It should also become a habit to check the road and weather conditions before you leave the house so that you know what to expect. It may require you to change your route, add extra time or force you to cancel plans to be safe.
What Happens If You Do Get into an Accident?
Sometimes, even when you follow all these tips and do your best to stay alert and safe, the unthinkable can still happen. After an accident, the most important thing is your immediate well-being, which means getting medical attention if needed. Once your physical well-being has been looked after, the next step should be to contact a lawyer. Make sure you choose one with experience in car accident claims.
This Wisconsin car accident lawyer, found at https://www.gruber-law.com/car-accident-lawyer/, is well-versed in the steps to take following an accident which has resulted in you being injured. The whole point of a car accident lawyer is to fight on your behalf for fair compensation.
Using all of these tips will not only keep you safer on the roads in winter, but taking them on board will make winter driving less stressful in general.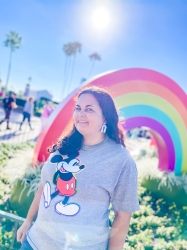 Latest posts by Krystal | Sunny Sweet Days
(see all)