Are You In The Market For A New Motorcycle? Here Are Some Tips
A motorcycle is one of those charming rides you own. These two-wheeled machines are a darling to many, especially those who love road trips, speed, and adventure. The machine makes you look cool; not forgetting that it can add tremendous benefits to your general health. If you're hunting down a new bike, this piece is for you. Let's walk together and peruse a few key tips you can consider when in the market for a new bike.
1. Research
Buying a new motorbike is thrilling. However, before investing your hard-earned cash in the bike of your preference, ensure you take some time to do research on the machine you are yearning to go home with. Whether you are buying a brand new motorcycle from a dealer or a second-hand bike from a garage sale, research is critical.
Make sure to choose a trusted resource where you can get as much info as possible on motorcycles. As you will learn more at Timeless 2 Wheels, there are so many types, designs, and models to choose from out there. Approaching the market while well-informed can help ensure you make the right pick. Proper research will also help you avoid hasty purchase decisions, that could see you wind up with a faulty or troublesome motorbike in your garage a few months down the line.
2. Budget
Without cash, you don't have any purchasing power. Bikes are expensive especially if you are looking for a good model. The budget entails a lot of other expenses apart from the amount needed to purchase the bike. There is also a fee for regular maintenance, operating costs, and the like. If you have a specific model you want to buy, do some research on the cost of its spare parts and the engine consumption. Without enough weight on your wallet, it might be an uphill task to operate your machine.
3. Weight
Truth be told, weighty bikes are onerous. Before buying a motorcycle, make sure you consider its weight. Weight affects many things, among them; speed, comfort, and ease of riding. If you purchase a heavy motorcycle, you must be ready to drain some energy, especially while riding through crowded areas. Mostly, while parking a bike, you need to push it forward or backward, in the parking slot. This will require loads of muscle work. Buying a bulky motorcycle can only add trouble if you are one of those folks who suffer fatigue easily. The lighter the bike, the more enjoyable and comfortable your rides will be.
4. Second-Hand Bike
Old is gold… so they say. You might be one of those citizens who have a liking for second-hand stuff. If you are hunting for a used bike, it's no crime. The rule of thumb is to ensure you have a trained eye for assessing the bike's general condition. It might be a bit difficult to spot or detect any problem if you are not skilled in bike matters.
Also, remember to check the VIN number, levers, footpegs, seat, braking, tires, and every other crucial part. Ask all the relevant questions to the seller or vendor. This will keep you from buying a lemon motorcycle and hand your garage a perfect bike.
5. Height of the Seat
Are you shopping for your first motorbike? A test should be a determining factor in your choice. It's always wise to pay attention to the details, especially if you are green in bike matters. Don't consider a bike just because it has a cool design. Examine everything, including the seat.
With the help of a salesperson, mount on the bike and get to test the height. An excellent height should give you balance and should also allow your feet to touch the ground while seated. This will help you tiptoeing as you do one-foot balancing in the traffic.
6. Engine
The engine is the heart of a bike. They mostly come in different shapes, sizes, and designs. Big engines tend to gulp more fuel. Owning one will force you to dig deeper into your pockets. Big bikes tend to emit more heat which makes you sweat crazy all through the pants. If you can't bear the unbearable intense heat, you better go for a smaller engine, if you don't want to be sitting on an oven.
While at the showroom, it might be hard to determine how your engine will behave on the road. You can always visit the online reviews for the specific bike you want to buy. It will give you a glimpse of what to expect.
Purchasing your first motorcycle can be a mind-boggling experience. Finding the proper bike for yourself is vital. Luckily, you can employ the above buying tips in your hunt and your search will be rewarding.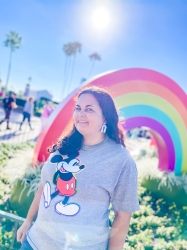 Latest posts by Krystal | Sunny Sweet Days
(see all)