9 Things to Consider when Choosing a Car Battery Replacement before Your Trip
There are several factors why car batteries deteriorate. They often happen gradually, and they can either be caused by heat, vibration or wear time. Three to five years are usually the expected lifespan of batteries, but they always depend on usage. Location is also a factor as well as the charging system.
When a battery is maintained regularly, malfunctions can be avoided. Some basic maintenance tips include doing regular inspections, making sure the engine runs daily, making sure the battery is always charged, getting regular car servicing, etc. Skipping these would surely require a battery replacement soon.
When your car needs new batteries, it's important to find a service provider that offers quality products and services. Choose wisely by considering the factors below:
Battery brands. If your car requires a certain battery brand, then better check ahead with the company you're planning to contact. They may not have it in stock so better find out soon. Do you need a standard or a premium one? Do you require ACDelco or Hitachi? Do you want Banner, Bosch, or Varta? Or if you own a large vehicle, do you require AGM batteries? Mentioning these to the company will make sure the transaction will run smoothly.
Costs. Knowing the costs beforehand is important because you don't want to be charged extra when you could have avoided it. Find out how much the replacement will cost, including the price of the battery as well as other stuff that goes along with your payment. In some instances, only a jump-start service is needed, which costs less than a replacement. And if there aren't any problems with your battery, you don't have to pay for anything.
Customer care services. Before or after getting your battery replaced, you'll most likely need to talk to a customer care specialist. If in the beginning, you're not satisfied with the conversation, don't push through because you might regret it in the end. You want a company that provides excellent customer care services because it shows they care about their customers. It means they'll address your problems from beginning to end and make sure your after-sale requests are handled as well.
Inclusions. Find out what's included in the service. Are their technicians only going to do a replacement or are they doing a diagnostic test too? Will they provide roadside assistance after the installation? Will they help troubleshoot the issue in case they don't see a problem with the battery? Inclusions will differ based on the company you hire.
Knowledge of technicians. Automotive technicians have the skills needed in case of repairs, as well as battery replacements. You want someone knowledgeable because there are several tests done before doing a replacement, and there are various battery types that suit a car as well as a driver's needs. If the technician is not knowledgeable enough, you might get the wrong battery for your car, or you won't get the right advice about replacing batteries.
Other services. When choosing a company, whether it's for your automotive needs or something else, you want one that offers a variety of services. Imagine this, while your car battery is being tested, they discover that other parts need replacing as well, like you suddenly need a tire change. You don't want to call another company for that. It's simpler to deal with one, so make sure your chosen service provider offers a variety of services.
Quality of products. When replacing your car batteries, you want high-quality products that are worth buying. Don't spend money on something that would end up getting worn out in just a few months or would need repairs as soon as you get them. Getting high-quality battery replacements is a must for your safety as well, so don't settle on cheap and affordable ones just because you want to save.
Service centers. When picking a company, choose one that has several service centers all around the city. If their service centers are limited, you might have a problem getting your battery replaced if it's an emergency. You want a service center with a good location so in case you need to get your replacement checked, they're easy to reach.
Warranties. If you get replacements without warranties, you're not getting your buck for your money. Battery replacement warranties can either be free replacements or partial reimbursements. Free replacements often run for 24 months, while partial reimbursements are offered for up to 84 months, but this will always depend on the company. Make sure you're aware of what voids a warranty because if there's a sign of neglect, you might not get that warranty after all.
While it's good to know these factors in choosing a service provider when your batteries need replacement, it's also important to know your battery's condition, because you don't want to stop in the middle of nowhere just because you didn't check. So make sure you're proactive by doing regular maintenance and tests.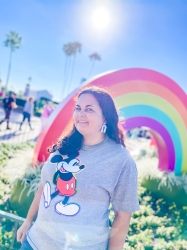 Latest posts by Krystal | Sunny Sweet Days
(see all)