7 Hacks To Enjoy A Luxurious Vacation In Miami
If you are looking for a luxurious vacation, Miami is the perfect destination. It offers everything from sunbathing on white sandy beaches to exploring fun restaurants and bars. However, it can be pricey to enjoy all that Miami has to offer. Here are 7 hacks that will help you save money while still enjoying your time in this exciting city!
Staying In Luxury Hotels Outside The City Center
Although Miami is widely known for its world-class beach resorts, there are still plenty of affordable hotels that offer the same luxury amenities like a pool and free breakfast buffet.
When booking a hotel, don't rule out the small boutique hotels in Miami. Although they may not be on the beach or have an all-inclusive package, these smaller establishments offer luxury amenities at affordable rates and are often located near popular attractions. You can also rent out a villa from JatinaGroup.com and if you're looking for a hotel that offers an all-inclusive package, check out the nightly rates. Although they are usually more expensive than other hotels in Miami, many luxury resorts offer specials during the weekdays where everything is included from drinks to meals to entertainment.
Renting A Car
Renting a car can be affordable and convenient, especially if you plan on touring more than one attraction outside the city center. To avoid overpaying for your rental car, don't book from the airport or big-name companies like Hertz or Enterprise. Instead, scout around online before booking to find the best deals in Miami.
In addition to finding great rates, renting a car is perfect for those who enjoy sampling local cuisine as well as experiencing a new destination with no set itinerary. Traveling by private vehicle gives you more flexibility when it comes to choosing what type of tours and excursions you want to partake in throughout your stay.
Visiting During The Off-season
Even though winter in Miami can be beautiful, the weather is unpredictable and certain attractions may close early or temporarily. To avoid these issues, plan your trip during one of Florida's many off-seasons like fall (October through December) when rates are significantly lower than summer months.
Another great time to visit is March/April which coincides with spring break where most students head back home after their week at the beach. This means more availability of accommodations as well as less competition for reservations at popular restaurants around town! This comprehensive Florida review guide can help you check out everything mentioned. By doing a research beforehand, you'll ensure your vacation will go smoothly and with lots of fun for everyone involved.
Packing Your Own Snacks
The best way to avoid spending an arm and a leg on pricey hotel snacks is by bringing your own. Not only will you save money, but you'll also feel better about what snack options are readily available for yourself or your children during the trip.
If you're flying to Miami instead of taking a road trip it's important to consider if any special dietary restrictions need to be taken into account when packing your bag of goodies. For example, airports may not allow certain types of fruit due to safety precautions so make sure these items aren't in your carry-on luggage before heading towards security! Another great option? Snacks like beef jerky offer quick energy boosts between meals while keeping costs down at the same time!
Exploring Free Attractions
Miami is home to many free attractions which are perfect for those with a small budget or looking to save money on their vacation.
One of the most popular things to do in Miami, especially during warmer months (November through April), is to explore one of South Florida's beautiful parks like Biscayne National Park. Not only will you get an up-close look at some incredible marine life but admission into the park offers complimentary kayaking rentals!
Another great option? Hiking through Everglades National Park where vast acres of land offer natural beauty as well as easy trails that are accessible for all skill levels. No matter what time of year it is, there are plenty of free ways to enjoy South Beach and beyond without spending a dime!
Planning Your Trip In Advance
Sometimes reserving a hotel room months in advance isn't an option or isn't feasible for those who are looking to save money on their vacation. For travelers who fall under this category, there are still plenty of ways to plan without breaking the bank! To avoid paying more than necessary at resorts and hotels near South Beach, book as early as possible before prices go up drastically around holidays which often include New Year's and Martin Luther King Jr. Day.
Seeking Out Local Deals
Not only does Coral Gables have exclusive discounts for those who love luxury items but it's also one of the safest and most beautiful parts of South Beach. Another great option is dining at local restaurants where many offer happy hour specials from early afternoon until late evening allowing travelers to explore different cuisines without breaking their wallets!
It might seem like having fun on vacation should always come with a price tag attached, but if done correctly there are ways to make memories that last far beyond what you spend – no matter how much or little cash is in your wallet!
Miami is a popular tourist destination for many reasons. Whether you're looking to explore everything this diverse city has to offer or simply want an inexpensive way to spend your days relaxing on sand-covered beaches under sunny skies, there's something here for everyone regardless of budget size!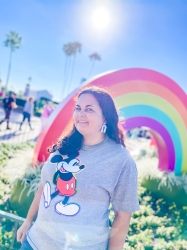 Latest posts by Krystal | Sunny Sweet Days
(see all)