Important Advice You Need To Hear After Being In An Accident
Being involved in an accident in Indiana is a common, yet unfortunate event. Unfortunately, no matter how skillful you are at driving, or how serious you are about following the driving rules and taking all the necessary precautions, you can fall victim to a reckless driver! However, in this case, you can file a compensation claim that should cover all the expenses you had to endure due to this accident. Other than the emotional trauma, there are several damages that can befall you after a road accident that include financial, physical, and property damages. You shouldn't suffer and endure all of this because of someone else's fault that is just not fair! In this article, we will give you some important advice you need to hear after being in an accident to be able to fight for your rights and get fair compensation.
Seek Immediate Medical Care
Your health should be your top priority. Right after the accident, you have to call for medical help, even if your injuries seem minor, as some injuries manifest days or even months after the accident. Make sure that you tell the doctors exactly how you feel, and describe all the symptoms in detail. Since in these types of accidents, doctors are usually more concerned with major symptoms to be able to treat severe injuries quickly they sometimes do not include minor symptoms in the medical report. That is why, you need to make sure that everything is documented, and ask for a copy of your medical report, as you will need it in court.
Take Photos
If you are in a condition that allows you to use your phone and take pictures, take photos of your injuries and the accident scene quickly before anything is changed, as sometimes cars need to be moved out of the way to allow traffic to run smoothly, especially in a work-zone or a road construction area. The police and your lawyer should see the accident scene as it is. That is why taking photos is really important as evidence in court. When the police arrive at the scene, make sure that you describe everything as it happened because the police report is another important document that will help you obtain fair compensation.
Hire an experienced Lawyer
Some people think that filing a compensation claim is not a big deal and prefer to save money and go through the whole process on their own. Of course, that is such a bad idea that can cost you more than the lawyer's fees, which you will not pay unless they win the case. You need to find a good Indiana work zone accident attorney that can help you get your compensation and who is experienced in your type of case. It is better if you hire a lawyer who is experienced in work-zone road accident cases, as they know everything there is to know about these kinds of cases due to spending many years in court filing compensation claims for their clients. Moreover, most probably, the other party has a lawyer, so you won't stand a chance of winning your case against them.
Keep All Documents in One File
Collect all the important documents like the medical report, photos, other party number and address, claim number, and police report and keep them together in one file. Moreover, add to these documents all the bills and receipts of the expenses you had to pay due to the accident like medical bills, car repair receipts, and medication receipts. This way, you will make things much easier for your lawyer to file for a compensation claim.
Being involved in a road accident that wasn't your fault is a terrible experience, however, you can file a claim to get fair compensation that covers all the expenses you had to pay due to the accident. To increase your chances of receiving fair compensation, you need to take photos of your injuries and the accident scene, keep all the important documents in one file, and hire an experienced lawyer to guide you through the whole process and protect your interests while giving you time to recover and heal from the injuries. Before doing any of these things, you have to seek medical care right after the occurrence of the accident to make sure that you are ok. Driving is a huge responsibility. Therefore, before getting behind the wheel, you need to understand that your safety and the safety of others on the road is your responsibility and that the slightest act of negligence can result in catastrophic consequences.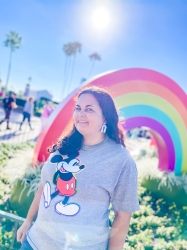 Latest posts by Krystal | Sunny Sweet Days
(see all)