52 Spring Cleaning + Declutter Tips: 50+ Things You Can Toss or Donate Now!
Life is hectic. Most of us can accumulate a crazy amount of stuff without evening knowing where it came from. It's so easy to become overwhelmed by it all, and it usually happens before we even realize where everything came from. Keeping the things that clutter your life can not only cause you to be stressed, but it can also result in lost time and money. Instead of holding onto those things that don't matter, get rid of them. Donate what you can, reuse what is useful, and ross the rest. This list of 50+ items will help your spring cleaning get off to a great start. Get ready to declutter!

Helpful hints: Remember that if you're getting rid of something that has your personal information on it to shred it first. Identity theft is a big risk so be sure to take that extra step to protect yourself. For sentimental items, keep one or two of your favorite from each category and donate the rest. How many college sweaters can I have? You can even scan artwork or mementos into your computer to keep them instead of letting them fill boxes in the closet!
I also want to point out that if some of these items can be re-purposed, by all means, GO FOR IT! Just give yourself a deadline. If you won't be able to re-purpose an old crib into something fabulous within three to six months, consider it a project you'll never finish. It's okay to admit that.
Spring Cleaning Declutter Checklist
1. Old Magazines and Newspapers.
2. Clothing that hasn't been worn in at least six months or doesn't fit. Let go of holding onto things that will fit "one day." Someone else can fit into it NOW and would appreciate the donation!
3. Forgotten Christmas decorations. If they're old or unused, consider donating them. You only use these items once a year, if that, so if they've gone a few seasons without seeing daylight then it's time to say goodbye.
4. Old bills.
5. Tax records more than 7 years old.
6. Expired paint.
7. Medications past their expiration date.
8. Ignored toys.
9. Every single piece of school work or children's artwork you've saved. There are exceptions to every item on this list, and perhaps this may be one of yours. Consider scanning in these pieces of artwork and make a photo book! Or, hold on to your absolute favorite pieces for nostalgia's sake.
10. CD's. I don't even have a stereo anymore. Do you?
11. Outdated baby items. Safety regulations change so frequently that it's better to donate or toss old cribs, car seats, and playpens.
12. Baby and children's clothes that no longer fit.
13. Books. Give yourself a limit for how many you want to own. You don't need hundreds!
14. Old makeup. Makeup DOES expire. Consider tossing anything older than six months to start fresh.
15. Knick-knacks that you no longer display. If it's in a box or doesn't have a space on the mantel, get rid of it.
16. Old cords and wires that you've long forgotten what they went to. We all have that junk drawer or box of random cords. We think that we will find its owner or need it one day. We probably won't.
17. Video games.
18. DVD's that are no longer watched
19. All VHS tapes. I have a friend who has a collection of VHS tapes and NO VCR. I'm not exactly sure what she is doing with them, and I can guess that if you're still holding onto video tapes you may think there is a good reason. There isn't!
20. Cassette Tapes (and yes, some people still have them).
21. Sports gear that is old or in poor condition.
22. Mismatched/Chipped dishes. Unless you have mismatched dishes on purpose, it's time to start anew!
23. Cookware that has chipped or scratched non-stick coating. It isn't safe once it's scratched or chipped.
24. Extra vases. You really only need one or two.
25. Instruction manuals to items you no longer own. Check that junk drawer and toss!
26. Phone books. Everything is online now.
27. Christmas cards from past years. Unless you make a scrapbook out of them, you can recycle these too.
28. Puzzles with missing pieces.
29. Incomplete board games.
30. All of those trial size bottles of shampoo that you've collected from hotels. Toss the tiny bars of soap too.
31. Cookbooks you've never even opened.
32. Wire hangers. Start spring fresh with slimline hangers or colorful plastic ones for a few bucks.
33. Mismatched socks. If it's been more than a week or so and the match is never made, just add to the donate/toss pile.
34. Sponges that are past their prime. I replace mine so frequently. I hope you do the same!
35. Half empty bottles of anything. Combine them into one bottle and recycle or toss the extras.
36. Out of date spices. These have a very long shelf life, but once it's passed? It's passed.
37. Handbags you haven't carried in over 6 months. Keep one or two favorites and let someone else enjoy the others.
38. Shoes. Too small, too big or never get worn? Pass them to someone who can use them.
39. Keys. If you don't know what it goes to right now? Chances are you never will.
40. Bedding. If you've upgraded your bed size, clear out the smaller sheet sets.
41. Kitchen appliances. If you don't use it at least once every month or so, it's time to say goodbye.
42. Worn toothbrushes.
43. Outdated calendars.
44. Random tools. Keep a set of tolls but toss any extras or rusty pieces.
45. Unused Craft Supplies or Stationary. If you've had those skeins of yarn for 2 years and don't crochet, it's time to de-stash.
46. Out of Date Eyeglasses.
47. Lumpy pillows.
48. Cell Phones (and even regular phones if you no longer have them). Try donating these.
49. Textbooks, homeschooling books, etc..
50. Plastic bags.
51. Warped baking dishes.
52. Old business cards, file folders, office supplies.
Declutter Checklist Printable
Once you've dusted, decluttered, and created more space in your home, it's important to clean your carpet and upholstery too. Just because your couch doesn't LOOK dirty doesn't mean it isn't!
What items would you add to this list?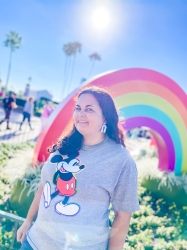 Latest posts by Krystal | Sunny Sweet Days
(see all)