Looking For Advice As A New Homeowner? Here Are Some Helpful Tips
Being a new homeowner can be a time full of fun and excitement. However, it can also have its share of frustrations and confusion for homeowners who are just starting out in the real estate market. Many people go through the experience of buying a home for the first time without any guidance or advice. If you're a new homeowner here's some useful advice to have. 
Get A Home Warranty
A home warranty is a type of warranty that protects owners from unexpected repairs or replacements to appliances, heating and cooling systems, and many other parts of their home. If you're new to the world of houses it's a useful thing to have in case something goes wrong with your house.
Warranties are available in three basic forms: service agreements directly between you and an individual contractor, through home warranty companies, and also offered through the seller of your home. Home warranty companies vary in price depending on the level of coverage you choose but still whether it's the price of a home warranty in Texas or in New York, home warranties are affordable. When choosing a company, look out for experience, responsiveness, and the terms of the policy.
Get A List Of The Services You'll Need
If you've bought a new house it's probably because your old one was getting either too small or just not as good as it used to be. So before moving into your new home, get a list of services that you'll need to improve the quality of your new residence. While it's good to be optimistic, don't forget that you can always get more done later.
Once you've got this list of services write down the cost for each service and then the service providers who are listed in your local phone book or online. This way if something happens you know who to go to.
Be Updated About Any Changes In Your Neighborhood
When you first move into a neighborhood that's new to you it can be surprisingly easy to become unaware of any changes that take place there. If your new home is in an area with lots of developments taking place or one where problems are popping up it's important to stay updated about what's going on in your neighborhood.
In the event of property disputes, crime, and other developments it's helpful to keep updated about what is going on with your neighbors and the local community. This way you can stay safe and avoid any future problems.
You'll Need To Budget For Expenses
As a homeowner, it will likely be your job to put together the budget for utilities, taxes, utilities, insurance, mortgage payments, etc. You need to learn how to balance all of these expenses because once you're living in your home it's important that you stay within your means.
So learning what you can afford and setting your budget is of utmost importance as part of being a new homeowner. If you don't know how to do it, have someone help you or try one of many personal finance software applications available today. Remember to keep your budget realistic and practical.
In conclusion, being a new homeowner can be an exciting and rewarding experience but it also has its share of frustrations if you don't have the right information. So hopefully these tips will help you be an informed homeowner and enjoy the experience of being a new homeowner.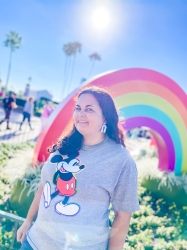 Latest posts by Krystal | Sunny Sweet Days
(see all)