A Newbie Golfer's Guide: Everything to Know About It
Believe it or not, there is no better time to learn golf than now. And if you have come this far, that's maybe because of your interest in this game. By nature, golf is a uniquely suited sport for the popular post-pandemic norm – social distancing. This game is made for outdoor enthusiasts. It works as a great source of exercise.
The game may look easy, but that's until you try your hands on it. Many insights are waiting for you, from having your hands over a series of golf equipment to learning the right strategies to hit your goal.
Every professional golfer must have been a lousy golfer at some point in their life. There is no surprise; it requires practice and a good grip over the equipment in use. This short yet informative guide will help you take a sneak-peak to this sport. 
Clubs –
There are a plethora of golf tips available online, especially for golf clubs to join. There was a time when golf clubs were the be-all and end-all of this sport, but things have changed now. Avoid paying a hefty amount on golf clubs right at the beginning of your golfing career. In the initial days, you only require only two clubs, and those are – a putter and one to hit the right shot.
The total number of clubs you are permitted to carry is 14, so avoid buying more than that. If you want to make it a cost-effective deal, try buying the entire set. The different types of clubs include –
Three wood – This will be the second-longest club in your kit. It is used for long second shots.
Driver – It's the longest club with 46 inches of the shelf and a more oversized head than other clubs. You will use this one for those tee-off shots.
Long irons – Any club in between 4 to 5 iron is considered as 'long iron'. These are the longest irons with full physical length. As many golfers find it hard to hit, professionals often prefer hybrids over long irons.
Hybrids – It's more accessible to airborne as compared to long iron; thus, it becomes the first choice of many newbie and professional golfers. It offers a good balance between irons and woods.
Other things you would require includes –
Golf bag – With your growing collection of clubs, you will soon sense the need for a golf bag. Make sure you buy a double-strap bag for better durability.
Towel – This one clips onto your golf bag and is required for a quick wipe after every kick-ass shot you make. Quality golf towels are good to remove the unnecessary crumb on the golf balls. For the best comfort, go for a golf towel with a slit in between for easy hanging.
Golf formats –
There are different formats of golf, based on how you play. The most common is stroke play played with a target of winning medals. The other formats may include – match play, Stableford, foursomes, etc.
The final line-
Golf is a gentleman's game acting as a good practice for body balance and aiming. It may look simple and easy to play until you get into its details. From equipment usage to adopting the correct posture, you require working on a lot of aspects.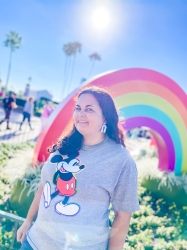 Latest posts by Krystal | Sunny Sweet Days
(see all)