How Recycling Can Help Make you a Minimalist
It's time to embrace minimalism. Recycling has become a big part of our society, and so has buying less. Our environment depends on responsible recycling and waste solutions! Are you ready to have less clutter and dispose of things you don't need? 
When you start your recycling and decluttering journey, it is important to know your options for waste management. Collect and dispose of waste legally and in an environmentally friendly way–no matter how big or small the items!
How can I dispose of scrap metal?
Total Recycling and Waste Solutions recycles scrap metal for businesses too. This is a great option for making sure that you dispose of scrap metal appropriately and responsibly.
How can I recycle cardboard boxes?
Do you have a collection of boxes from online shopping? If you're anything like me, you have a major collection going in the garage. We simply don't know what to do with them! I'm glad to know that there are options at Total Recycling and Waste Solutions that will help me recycle them responsibly.
The photo above is from a trip to a soap recycling facility last year. We learned how local hotels recycle soap!
How Recycling can Make You a Minimalist
Look around your home. What are the things that you don't need anymore? Check for large appliances that may be in the garage and need to FINALLY get cleared out. Look at your small appliances hidden away in the pantry. Do you really need a waffle maker and two can openers? It's time to recycle them! When you recycle, it doesn't just reduce the clutter in your home…you can sometimes make extra money too! There are local recycling centers that offer scrap metal options. You may also be able to find a new home for working appliances as well.
You should also set up your own recycling center in your home to help you reduce clutter. Create a bin lined with a bag that can hold your various recyclable items. Whether this is in your garage or your kitchen, this bin can help you be a minimalist one day at a time. You could create multiple bins for plastic, cans, and even paper. Instead of tossing these items in the trash or letting the junk mail pile up on a counter, immediately dispose of it properly. Less counter clutter is a win-win! When your bins are full, find out if your local area has recycling pick-up or look into a waste management facility for more information.
Most everything in your home can be recycled. Whether you join an online group in your area that is dedicated to "recycling" things around your home or you decide to sell an item for use, you can certainly clear clutter and adopt a minimalist lifestyle with less waste easily. If you start small and work your way to less mess, you will be a pro at recycling items around your home and finding out HOW to do it effectively. This is certainly a process, and it takes time, but by knowing where your local recycling facility is or your local waste management area is you can declutter and minimize your home quickly. Whether you decide to recycle, reuse, sell or dispose of responsibly, consider not buying as much in the future anyway. This will help you develop an attitude of less is more, and you can enjoy your home without fuss!
Do you recycle? Have you ever used a waste facility to help you?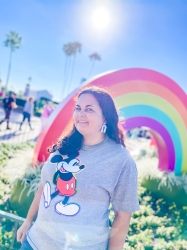 Latest posts by Krystal | Sunny Sweet Days
(see all)