Is it time you let off some stress?
Is it time you let off some stress? Winter is just starting, the festivities are upon us, and we have an entirely new decade and year to consider. This can be thoroughly exciting and a warm period of time for anyone who hopes to enjoy themselves, but then again, the busy social calendar and wish to 'reset and refresh' when the new year comes can also leave people feeling a little nervous, or a little stressed as they try to arrange everything in the best way.
This is thoroughly understandable. But have you thought about letting off that stress? Is it time you did? You shouldn't have to feel completely limited by this, as if you somehow have to bottle everything up in order to be a functioning person. Taking a little 'me' time can be amazing at helping us come back to ourselves, especially if we do this after a little care and consideration.
So, what does it mean to let off that stress? How might you go about it? That's a great question. In the following words, you'll try to answer it:
It's Okay To Laugh
It's okay to laugh, and to do so despite having a busy schedule. We all need that kind of humorous therapy once in a while. In fact, right now there are many broadway tickets available for wonderful shows that will help you feel amazed and will amuse you to no end, and this can be the perfect tool of escapism, but not in an unhealthy manner. It's okay to laugh, as this may be one of the most effective means of reducing your stress.
Being Pampered Is Fine, Too
Being pampered is also more than fine, and do not trust anyone who tells you otherwise. Taking that beautiful spa day, getting a sports massage, getting reiki therapy or perhaps simply sitting in a jacuzzi in a local hotel can help you gain a nice physical sensation, work out the knots you're carrying in your physical frame, and generally help you feel much more comfortable in your skin. To us, that sounds like heaven, especially if it comes at just the right time.
Taking The Evening Off
Taking an evening off from time to time can help you unload the stress you may be carrying around with you. We may sometimes think that following this, such as hiring a babysitter to look after our children, asking our parents to spend the evening with them, or bringing them somewhere with us on a school night can be a bad idea, but it isn't always, provided you are rational. A relaxing meal, time spent looking around the city with your spouse, or simply the willingness to attend an evening meditation class once in a while can help you enjoy an evening to yourself or with those you care about most, and that in itself can be a big stress reliever.
With this advice, we hope you can let off the stress you deserve to.
Easy Healthy Living Tips to Try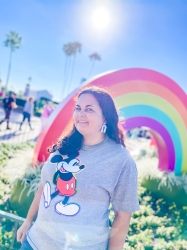 Latest posts by Krystal | Sunny Sweet Days
(see all)