Compensation was provided by Amwell via Momtrends. The opinions expressed herein are those of the author and are not indicative of the opinions of Amwell or Momtrends.
You can never plan for the perfect time to get sick. When you're on the go, flying on a plane, traveling in a car for an extended road trip, or simply spending the holidays at home with family, there is never a "good" time to be sick this time of year! What you can plan ahead for is how you are going to TREAT your illness when you're on the go. Let's get to know Amwell and see how they can help you this time of year.
First things first, download the Amwell app to your phone or tablet. Be prepared! You can access urgent care via the app. This means that you have a 24/7 connection to an urgent care professional!
What Amwell Can Help You With
Fever
Cold & flu
Allergies
Sinus infections
Stomach bugs
Travel
Pediatrics
Rashes
UTI
My son recently had this cough that he couldn't kick, and we realized it was a simple cold that needed the right strength medication to get rid of! We had a busy weekend of travel, a school chorus concert, plus a big end-of-the-semester project, there was no time to cough! I feel so much better knowing that he is happier and ready to take on his day.
Amwell Coupon Code
Don't forget that that Amwell complements in-person care. It is not a replacement in emergency situations. It's great for 24/7 urgent care from the comfort of home or on the go.
Easy Healthy Living Tips to Try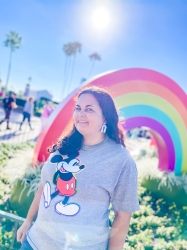 Latest posts by Krystal | Sunny Sweet Days
(see all)