Should You Become a Life Coach? Here's Why or Why Not
If you are one of those people who are looking to expand their life's calling and see yourself as someone who likes to help others, then maybe you should consider becoming a life coach. Namely, precisely this profession has become insanely popular in the past couple of years.
How come? Well, that's mainly because a lot of people perceive life coaches as individuals who positively affect people's lives by guiding them through their biggest struggles and helping them find happiness.
But does it mean that, literally, anyone can become a life coach? Most definitely not. If you're not compassionate, devoted, and do not love working with people, then this career path is not for you. Just like every other job, this one also comes with pros and cons, and today we'll cover both aspects of it.
Advantages And Disadvantages Of Being A Life Coach
It's Rewarding
A word that perfectly describes life coaching is rewarding. Many people who are working in this field frequently love to accentuate the fact of how good they feel about themselves and this profession because it allows them to help others.
As previously mentioned, when you become a life coach, you get the opportunity to help others through some of their most difficult life challenges. And your goal shouldn't be to turn your client into a completely new person but to show them what they can do to become the best version of themselves.
What does it take to become one? Now, you do not need any licensee, or degree in order to become one, however, seasoned and dedicated life coaches at We Train Life Coaches suggest opting for accredited certification programs that will provide you with the necessary skills and knowledge to become a professional life coach. Luckily, there are so many amazing programs out there that can help you kick-start your career.
You Can Combine Your Expertise With Life Coaching Career
Just because you're a life coach, it doesn't mean that you're supposed to know everything, however, if you're an expert in a particular field, you can utilize your knowledge and skills to help your clients succeed precisely in that area.
For instance, if you're a financial advisor, you can use everything you know to aid others to become more financially stable. Or, on the other hand, if you're a nutritionist, you can blast off a life coaching company that prioritizes physical well-being and a healthy lifestyle. The point is that your expertise can be of huge help in your life coach business.
What Else Is Worth Mentioning?
High Income
Even though this shouldn't be the only reason to kick-start a career in this field, it's definitely worth mentioning that life coaches can generate high income. Namely, a vast majority of them charge between $100 to $500 per hour, plus there are those who offer monthly packages that are even more expensive.
Those who are reputable and have solid experience can charge over $1000 a month for approximately ten to fifteen minutes of conversation per week. What's great about it is the fact that you're the one who determines the fee.
Now, bear in mind, that success is not going to occur overnight and that you cannot set high fees right from the start. You first must gain a plethora of experience to charge high fees.
Huge Competition
Although the life coaching industry is continuously expanding, the truth is, that the competition is fierce, meaning that you'll be dealing with lots of competitors if you decide to go down this road. If you want to have a lot of clients, then you'll have to do everything that's in your power to set yourself apart from others.
This can be particularly challenging in the beginning because you'll have to think of smart and creative ways to wrestle your way to the top. Now, these things shouldn't dishearten you. Just focus on enhancing your skills, be determined, and you'll succeed.
It Can Be Stressful
Now, many of you will probably say how every job is stressful in its own way. And even though that's true, when you work as a life coach you are constantly surrounded by people who are struggling one way or another.
Usually, a vast majority of them feel burnt out after their job, and yet, let's not forget the fact that these people have also their personal lives that must be taken care of as well.
Without a shadow of a doubt, it can be concluded that life coaching is a profitable industry, but still, just like every other job it comes with numerous positive and negative sides. That's why you should consider all these pros and cons that were mentioned here to see whether it is truly the career of your dreams or not.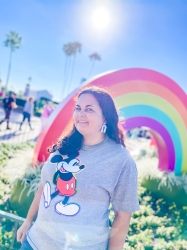 Latest posts by Krystal | Sunny Sweet Days
(see all)