How to make sure your home is ready for the winter
While you're enjoying the warm sunny weather, winter seems so far away. But before the temperatures start to drop, it's a good idea to do some of those jobs that will benefit you once winter does arrive. Everything from checking your heating system to sealing up pesky drafts, will help you prepare your home for winter.
Here's some of the winter-proofing jobs that are worth doing now.
Maintain your heating systems
Homes are heated in a variety of ways, with systems including furnaces, boilers, open fires and stoves. But whatever you have in your home, it needs maintenance and servicing to keep it working safely and efficiently. And as you're unlikely to be using it much during the summer, this is the best time to carry out those seasonal checks.
What needs to be done, does vary depending on your heating system. But in general, a furnace needs an inspection once a year and this should be done by a qualified HVAC technician. The cost includes checking for faults, damage and corrosion of parts. Meanwhile in the UK, a gas boiler system needs servicing by a Gas Safe engineer and that should also be done annually. The cost of a boiler service should include testing the gas pressure. Servicing of both furnaces and boilers will check for important hazards such as carbon monoxide leaks and blocked flues.
And while you may think that electric boilers and heat pumps don't need servicing, it's advisable to do. It keeps your equipment running efficiently and prolongs its lifespan. Plus, you may invalidate warranties if you don't.
But let's not forget open fires and stoves. These should also have some attention before they're lit again. And of course, while they're dormant it's a good time to give them a visual inspection and get your chimneys swept.
Once this is done, you'll have peace of mind. And you'll be ready to cope with whatever winter throws at you. Because let's face it, there's nothing worse than an avoidable breakdown of your heating system during a cold snap!
Seal up those drafts
There's no point running your heating system efficiently if your home is inefficient. So, use the long daylight hours to go around the darker corners of your home checking for drafts. Check under baseboards, between the floorboards and around the doors. Windows, chimneys and attic hatches are other common places where heat escapes.
Once you've identified the gaps and drafts, you need to find a way to seal them. You could hire a local handyperson or home maintenance company to do it for you. Or you could save money and do it yourself. Your local hardware store should have most of what you need to improve your home's efficiency for winter.
Some of the most affordable solutions are also the simplest to use. Self-adhesive sealing strips are one of the easiest draft-proofing products you can buy. They're often foam-like with a backing that simply pulls off, so you can stick it in place. To get the best results from these, you should make sure your surfaces are clean first, so the strips stick properly. You can also buy door strips with brushes to block drafts and special strips to push between floorboard gaps. So, there are plenty of DIY-friendly options to try.
Get your home's exterior storm-ready
Wherever you live, winter weather throws up all sorts. From powerful winds to heavy downpours that seem to appear from nowhere. And how well your home's exterior is maintained, will determine how easily it copes with these extremes.
Using the calm weather between spring and fall, now's the time to check that everything is secure and in good condition. Making sure there are no slipped tiles that will allow the rain through. And that guttering is clear to allow the water to run away efficiently into your drains.
It might be a good idea to check the structure of your sheds and outbuildings too. These can often be the first casualties of bad weather. And you may want to check the health of any large trees in your garden too. Diseased trees don't stand up well to windy weather and there's no telling what damage they'll do when they fall.
You may also fancy making some home improvements too. You could add a storm door to protect the front of your home and add brushes or guards to your gutters to keep them free from debris.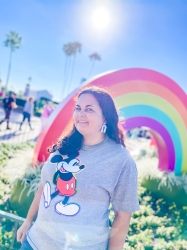 Latest posts by Krystal | Sunny Sweet Days
(see all)