Home Maintenance Hacks: How To Keep Your House In Check
Most of us grow up dreaming of owning a home. Buying a house or an apartment is a major achievement but it's not always easy to run a household. When you sign the agreement and hold the keys in your hands, you assume a whole host of responsibilities. It can be tricky to keep up with home maintenance, especially if you have a busy schedule, but investing time in taking care of your home is hugely beneficial. In this guide, we'll share some top hacks to help you keep your house in check.
Keep up to date with routine checks and services
One of the simplest and most effective ways to save time and money on looking after your home is to keep up to date with routine checks and services. From your heating and cooling systems to your electrics, it's important to organize regular checks and assessments. This will save you money in the long term and it will also reduce the risk of minor issues spiraling into major problems. Servicing heating systems and AC units can also enhance performance and boost efficiency.
Don't ignore warning signs
If you feel like you've got an endless to-do list, or you're rushing around, it can be tempting to put jobs off and ignore warning signs and red flags. The trouble is that with most home maintenance issues, the longer you leave them, the worse they get. There may also be a risk of health and safety issues if you leave problems untreated. If you notice AC repair warning signs like unusual noises or water leaks, you spot signs of damage on your roof after a storm, or your drains are blocked, for example, seek expert advice as soon as possible. Tending to problems quickly will prevent the situation from getting worse and improve safety.
Create a list of jobs for each season
Every season brings new challenges for homeowners. To make it easy to stay on top of home maintenance and ensure that you're prepared come rain or shine, it's a great idea to create a list of jobs for each season. Check your heating system and weatherproof your home and garden before winter weather hits. Get your garden ready for planting and organize a service for your AC system before warmer weather arrives. Remove leaves, apply varnish to decking, porches and wooden fences and clear gutters during the fall. Mow your lawn frequently, water your plants and check your AC units regularly during the summer. Changes in temperature can increase the risk of cracking and damage to pavements, patios and driveways. Inspect outdoor areas frequently and address signs of minor damage. It's often possible to carry out running repairs, but if your driveway or patio is very old and there's a risk of further damage, it may make financial sense to replace it.
Clean your home weekly
We all know about spring cleaning, but cleaning is a job for all seasons. It's important to keep your home clean to create comfortable, inviting living spaces and reduce the risk of health problems linked to poor hygiene. Cleaning your home regularly makes the task much easier and it will save you time in the long run. Aim to do a thorough clean once a week. Wash kitchen and bathroom surfaces daily, vacuum weekly or every couple of days if you have pets, and clean and polish your floors. It's beneficial to keep bathrooms clean and fresh. Wipe surfaces, wash the floors and clean the shower and toilet at least once a week. If you don't have time to clean, or you don't want to sacrifice your weekends to dust, mop and polish, you could look for professional cleaning services in your area. Get quotes, read reviews and ask neighbors, friends and relatives for recommendations.
Test smoke alarms and carbon monoxide detectors
Smoke alarms and carbon monoxide detectors save lives. If you don't already have these devices in your home, now is the time to invest. Smoke detectors alert people to fires long before their noses pick up the smell of smoke or they see plumes of smoke from a building. Carbon monoxide is odorless and invisible. A carbon monoxide detector will let you know if there is carbon monoxide in the air in your home. If you already have detectors in your house, make sure you test them frequently. If the batteries have run out, they won't work and the consequences could be devastating.
Inspect your home
Many of us don't want to go looking for trouble, but carrying out regular home inspections is a good idea. We often dread things going wrong at home because repairs can be costly, but it's usually best to intervene early. Take a walk around the outside of your home, check the roof, paintwork, gutters and drains and note down any problems. Do the same inside your home. Take a good look around the attic, check the fixtures and fittings in the bathroom and kitchen and inspect flooring. Write a list of DIY tasks and jobs that need the attention of professionals. It's wise to avoid attempting any kinds of repairs or remedial work that carries a risk of accidents and injuries, such as problems with the roof, electrical issues and complex plumbing, AC and heating repairs. If you try to fix a problem that requires expertise and specialist equipment, you could do more harm than good and put your health and safety at risk.
Buying a house is an incredibly exciting milestone but it's not always easy to run a household. When you become a homeowner, you assume responsibility for all kinds of jobs and tasks. To keep your home in check, it's beneficial to invest time and effort in maintenance. Keep up to date with routine services and checks, don't ignore warning signs and create a list of jobs to tackle each season. Keep on top of cleaning, inspect your home regularly and make sure you test smoke alarms and carbon monoxide detectors. Seek expert advice if you have problems with your roof, plumbing or electrics.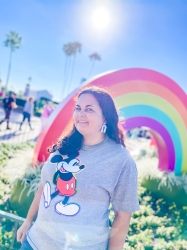 Latest posts by Krystal | Sunny Sweet Days
(see all)