A Guide to Therapies for Children With Regressive Autism
Regressive Autism is a disintegrative disorder that develops in a child at approximately 15-30 months. It typically appears as sudden diminishing skills like loss of speech and social skills. The loss of these skills may be slow or rapid and is followed by a period of stagnant skill progression.
It's vital for a child with regressive autism to receive a proper diagnosis early on, followed by appropriate treatment. A suspected child may be subject to screening tools for assessment. Educational and behavioral therapies are effective possible treatments, especially when combined with dietary and medical interventions. These therapies, however, only provide targeted treatment based on a child's individual needs. Here is a list of therapies that you can consider for your child.
Applied Behavioral Analysis:
Applied Behavior Therapy is based on the science of learning and behavior as a form of behavior therapy. It focuses on changing unwanted behavior by reinforcing the desired behavior. These programs can help in:
Increasing language and communication skills
Improving cognitive and social skills
Decreasing problem behaviors
Understanding nonverbal social cues
Acquiring basic academic skills
ABA therapy Virginia promotes beneficial behaviors by applying knowledge of how behavior functions in everyday contexts. Each skill is broken down into manageable steps in the lesson plan. From the simplest to the most difficult, the therapist teaches each step at a time. Applied Behavior Analysis uses incentives and other forms of positive reinforcement, such as rewards.
Virtual Therapy
This type of therapy is an evolving trend in the field of psychology, offering a way to provide treatment without the traditional face-to-face structure. Children can now receive evidence-based interventions from their own homes. This form of digital play therapy model offers an engaging and interactive experience that keeps kids engaged and motivated while learning new skills. Therapists use videos, games, activities, and other strategies to create a safe space for kids to express themselves and work on meaningful goals. For those who find conventional counseling intimidating or difficult to access, virtual therapy for kids can be a great alternative. It also allows families to be involved in their child's progress more than ever before – promoting feelings of comfort and security.
Speech Therapy:
Speech-language therapy targets communication and language problems. It can aid those with regressive autism to communicate better socially, verbally, and nonverbally. The main objective is to assist the individual in improving their communication skills.
The difficulties associated with speech and communication differ from person to person. However, speech therapy may include common goals like
Improving spoken language,
Learning nonverbal skills or gestures
Learning to communicate with pictures
Tone modulation
Making clearer speech sounds
Understanding facial expressions and their corresponding emotions
Vision Training:
Vision therapy focuses on assisting children in organizing their visual space, enhancing eye coordination, and processing visual information more effectively. By achieving these objectives, children with autism may experience less visual overload and be able to interact with their surroundings more comfortably. It has also demonstrated improved posture, head tilt, coordination, and spatial awareness.
Therapy may include visual-motor eye exercises and ambient prism lenses, which come in conventional eyeglass frames but have wedge prism lenses rather than conventional refractive ones. Tinted or Irlen lenses are also effective for autistic children with hypersensitivity to light.
Relationship Development Intervention:
Developed by psychologist Steven Gutstein, RDI therapy is based on the theory of using 'dynamic intelligence' or the ability to think flexibly, to address the core development of social skills. There are six major objectives of this therapy:
Social Coordination
Declarative Language
Emotional Referencing
Flexible Thinking
Foresight and Hindsight
Relational Information Processing
It uses a step-by-step approach to build motivation to reach developmentally appropriate goals. As a family-based approach, it involves extensive caregiver training to enable them to interact with their children effectively. This approach has shown improvement in brain function or neural connectivity.
Auditory Intervention:
Auditory Integration Training is one form of sound therapy that focuses on reducing sound sensitivity and problems with sound processing in children. The therapy is started by presenting familiar sounds. Challenging sounds are gradually introduced to familiarize children.
Practitioners of Auditory Integration Training (AIT) say that it can reduce:
distortions in hearing
extremely sensitive hearing
irregularities in how sounds are processed.
Other forms of Auditory Interventions are:
The Tomatis Approach
Samonas Sound Therapy
The Listening Program
Final Words
Studies have been conducted to learn more about regressive autism and its treatment. Although behavioral and educational therapies have shown improvement in children with regressive autism, medical treatments are still uncommon in terms of treatment. There are other tools also available to aid parents and caregivers.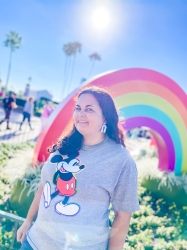 Latest posts by Krystal | Sunny Sweet Days
(see all)