Putting Together Your Full Insurance Plan; From Health To Travel
If there is one thing that everyone needs to purchase it is insurance. The trouble is that there are so many different types of insurance policies available today, meaning that it can be difficult to know where to begin and you can often feel overwhelmed by the different options that are available.
However, it is important to recognize that everyone has different insurance requirements and you certainly do not need to take out every single type of insurance policy that is on the market today. It is all about figuring out what is going to be right for you and your family, and that is exactly what we are going to help you with in this blog post.
Think about the different types of insurance you really need
When you are putting together an insurance plan, the first thing that you need to do is think about the different types of insurance that you really need. For example, an obvious place to begin is with health insurance. Health insurance is something that everyone needs and so you will want to have this at the top of your list. If you have a family or anyone else that relies on you, life insurance is well worth thinking about because it will ensure that everyone you love is cared for if you are no longer around.
There are plenty of other insurance policies as well, so it is important to sit down and really take the time to think about what you need. If you have a car, for example, then you are going to need vehicle insurance. However, if you don't have a vehicle of any nature, then this is something that you are obviously not going to need to worry about.
At the same time, if you have any valuable items then you may want to look into taking out specialist insurance for these items. For example, if you have a special piece of jewellery, then you may want to take out jewellery insurance to make sure that this is protected.
This is just a handful of examples of the different options that are available to you and that's why you need to sit down and go through everything. It can help to make a list of all of the different things that you own and you can determine whether or not you would want these to be insured. You also need to think about your job and whether or not income protection would be beneficial.
Working with an insurance broker or consultant
You may want to think about hiring an insurance expert who can help you with all of this. If you are feeling overwhelmed and you do not know what insurance policies you really need, you can work with an insurance broker who can put together a unique plan for you to ensure that all of your assets and every possibility are covered.
At the same time, they will make sure that you are not paying for insurance policies that you do not need. A lot of people have the habit of taking out insurance 'just in case.' However, it really is a balancing act in terms of the value of the insurance plan and how likely you are going to be in terms of cashing in on the policy at any point.
Of course, if you do decide to take some expert help, you do need to take some time and effort in terms of choosing the best business for you and making sure that they have the credentials you need. The good news is that this is easier than it ever has been thanks to the internet. All you need to do is search a company's name and you can read reviews that have been left by people that have already used the insurance consultant in question before. This will help you to determine whether or not they are the best choice for you.
Understand the terms and always be honest
When you are taking out any sort of insurance policy, there are going to be different terms and conditions and it is imperative to read these in full. The last thing that you want to do is find that your insurance policy is void because you did not fully understand the terms and conditions.
You also need to make sure that you are honest in your application. A lot of people can be tempted to lie because they assume that this will result in better terms or that they will get a better deal. However, when the time comes to make a claim, the insurance company is likely to find out that you have not been telling the truth and you will not get any help whatsoever.
Premiums vs. excess
When you take out an insurance policy, it's always a bit of a balancing act. On the one hand, you want to keep your premiums as low as possible. On the other hand, there is an excess that you will need to pay whenever you make an insurance claim and you need to make sure that you can afford this excess otherwise you are going to find yourself in a position whereby you cannot make a claim whatsoever.
Because of this, you really need to sit down and work out what you can afford. Yes, if you do reduce your premium to the lowest possible amount, it will make it more affordable every month. However, if your excess is therefore too high, then you won't be able to make a claim anyway and so this basically means that you have been throwing money down the drain every month.
We hope that the advice and tips that we have provided you with above will help you when it comes to putting together an insurance plan that covers all of the different insurance policies you need for your family. As mentioned, if this is something that you are struggling with, expert companies are available who are greatly knowledgeable in this area and can provide you with all of the assistance you need.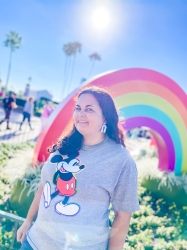 Latest posts by Krystal | Sunny Sweet Days
(see all)