How To Keep Your House Safe Even When You Are Not At Home
It can be scary to leave your home and know that you will not be there when something happens. You may feel like you are taking a risk by leaving your house unoccupied, but there are things you can do to ensure that your home is as safe as possible. Here are six tips for keeping your house safe even when you're not there.
1. Insure Your Home
Your home is likely your most valuable asset. Protect it with homeowners insurance, and you'll be glad you did if something happens to it. Your policy will pay to repair or rebuild your home if it's damaged by a fire, storm, hail, vandalism, or another covered event. And if someone is injured on your property, homeowners insurance will also help cover their medical expenses.
Most policies also include personal liability coverage in case someone sues you for injuries on your property. You must compare different home insurance plan quotes and find the right coverage for your needs and budget. This can be important protection, especially if you have young children running around and playing outside.
2. Get a Home Security System
A home security system is a great way to keep your house safe while you are not there. There are many different types of home security systems available, so you should be able to find one that fits your needs. A home security system can include motion detectors, alarm systems, and cameras.
If you decide to get a home security system, research the options available and compare prices. It would help if you also read reviews from other customers to learn more about the quality of the products. Once you have chosen a home security system, read the instructions carefully to know how to use it properly.
3. Use Timer Switches for Lights
When you are not home, it can look suspicious if your house is completely dark. Use timer switches for your lights to make it look like someone is home. Using timer switches for lights is a great way to make your home look occupied even when you're not there. It's also a good way to save energy and money. Timer switches are available at most hardware stores and are easy to install.
There are two types of timer switches: mechanical and digital. Mechanical timer switches have a dial that you turn to set the time, and digital timer switches have buttons that you press to set the time. Both types work the same way: you set the time for how long you want the light to stay on, and then the switch turns off the light automatically after that time has passed.
4. Stop Your Newspaper and Mail Delivery
If you have a newspaper or mail delivery, stop them while you are away. An overflowing mailbox or newspapers on your front porch signifies no one is home. So, it's not enough to stop your mail and newspaper delivery while you're on vacation – you need to make sure that no one else can pick them up.
That means having a friend or family member hold onto them for you, or better yet, stopping them at the post office or newsstand before they are delivered to your home. Ask the attendant to hold onto them for you until you get back, and make sure to have a precise date in mind, so they don't get tossed out.
5. Keep Your Valuables Safe
If you have any valuables in your home, keeping them safe while you are away is important. Be sure to put them in a safe place where they will not be visible from the outside. You may also want to consider getting a safe home to store your valuables.
Home safes come in a variety of sizes and prices. You can find small safes designed to fit into a drawer or cabinet or larger safes that can be bolted to the floor or wall. When choosing a home safe, be sure to select one that is fireproof and waterproof.
6. Get to Know Your Neighbors
It's always a good idea to get to know your neighbors. They can be a great source of information and support and help keep an eye on your house when you're away. You can start by introducing yourself and saying hello when you see them outside. You can invite them over for coffee or dinner or ask them to join you for a walk around the neighborhood.
If you have children, getting to know your neighbors is vital. They can be a great resource for finding playmates for your kids, and they can also help out if you need someone to watch your children while you run errands or take a break.
Your home is your castle, and you should do everything you can to protect it – even when you're not there. You can take several steps to keep your house safe even when you are not at home. By taking some simple precautions, you can rest assured knowing that your home and belongings are well-protected.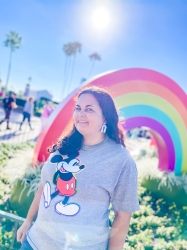 Latest posts by Krystal | Sunny Sweet Days
(see all)