How to Easily Find a Great Sofa for Your Office
Do you have a dream vision in mind for your office but are struggling to make it a reality? Or do you have no clue what you want and are just stumbling around the internet hoping for something to pop up that's just right for your office.
If you're on the hunt right now for a fantastic sofa for your office, you're in the perfect place. Here we've broken down everything you need to know about finding a sofa for your office.
Size And Shape
In this case, size matters. You need to assess the size and shape of your room to figure out where you will place it so that it enhances the space instead of taking up too much room or looking out of place. If your office space is fairly big, a smaller sofa may look silly, and if the room is on the smaller side, a big sofa will make it look even smaller and clutter.
Take into account other furniture pieces and the space you will have left once you've added a sofa. This will help you narrow down what size and type of sofa you want.
The Aesthetic
Your office can have a massive impact on your motivation to work, as well as make a specific impression on clients. Keep this in mind and decorate your office in a way that will make you more productive and focused.
Take into account whether any clients will be visiting the space, and if so, the kind of vibe you want to show them. Your office space can deliver all kinds of messaging to them.
Keep your sofa search in line with the aesthetic or style you are going for. Even if your style is a little bit of this and a little bit of that, it's okay. Collect images and make a mood board of what you want the office space to look and feel like. This can help get the creative juices flowing so you can see a more coherent view of what you want which will make it easier to find a sofa that fits you and your office.
Comfort
As well as the aesthetics, take into account the comfortability of the sofa as this will also have an impression on those visiting your office. If you find yourself wanting to be a little more comfortable during the day or wanting a midday nap, take this into account. If you ever have to do an all-nighter at the office, a sofa bed could be a good option, as the sofa specialists at https://comfysofastudio.com/ suggest. This way, you can get more than one use out of your sofa.
Keep in mind that many sofas will look great but are extremely difficult to sit on or get comfortable on. Or maybe you don't want others to be too comfortable in your office, in that case, you can certainly go for something a little bit harder. Or shoot for somewhere in between. The choice is really yours and depends on the functionality of the sofa.
Functionality
Speaking of functionality, keep this above appearance. You want the sofa to be worth your money and last a long time. Consider the material, color, and finish to find the perfect fit. Avoid materials that are difficult to clean or absorb dirt quickly. Opt for leather as it lasts for a long time and is easy to clean.
The color of the sofa should complement the rest of the sofa. Refer to your mood board if you're stuck and the right colors will jump out at you. It's okay to be a little out of the box too and opt for something that's not deemed a traditional sofa for an office. Your design can be a form of self-expression and you can let yourself get creative with this. The more fun it is, the easier and quicker it will be to find your dream office sofa. 
Budget
To make your search easier, decide on your budget and stick to that. This will narrow down your choices so that you are left with the perfect sofas that fit your criteria of size, shape, color, material, and finish. Once you have all these nailed down your budget will narrow it down every further so you are only browsing for sofas that are the right fit for you.
Use these tips to help narrow down your search and find a great sofa for your office. Get specific on your criteria so you go into the search with a game plan. This makes it quicker and easier and prevents you from spending endless hours scouring the internet or furniture shops.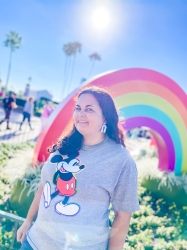 Latest posts by Krystal | Sunny Sweet Days
(see all)