How to Best Prepare Your Home for Winter
Winter is coming and before it gets too cold, you may want to prepare your home for any seasonal threats. Here are a few simple ideas every homeowner should do at the end of the fall to be prepared for the months ahead.
Check the HVAC System
The HVAC system refers to the heating, ventilation, and air conditioning systems in your home. The AC won't matter much in the winter, but the heating and ventilation should be checked. This includes things like the heater, boiler, furnace, ducts, and any other feature responsible for heating or ventilating your home. Getting through winter with a broken furnace or no hot water can be devastating and depending on where you live, repairs could be delayed in the colder months. It's better to get ahead of it and inspect your HVAC system for any potential issues before it becomes a problem.
Inspect the Roof
Snow and freezing rain can take a real toll on your home. That's why it's important to make sure your roof is in good shape and able to withstand the pressure of the months ahead. Some common ways to make sure your roof is prepared for winter can include:
Assessing the condition of the framework
Examining shingles
Clearing away any debris
Checking the chimney
Inspecting the flashing
Caulk Around Windows and Doors
If your home is prone to drafts in the winter, it's because cold air is creeping in where it shouldn't be. Windows and doors are common areas where air can seep in if they are not properly sealed. It can be difficult to tell with the naked eye whether sealing is airtight because it only takes a small opening to let cold air seep in. If you are concerned about wintertime drafts, you may consider caulking around all your windows and doors, or at least in suspected problem areas.
Close Down Any Seasonal Features
Before you sequester yourself for the winter, it's important to shut down any seasonal features. This includes things like closing the pool, clearing the deck or patio, bringing in outdoor lawn furniture, or draining your outdoor irrigation system. This may sound like a no-brainer, but you'd be surprised at how many people forget to take care of these simple tasks until the first cold spell.
Prepare Your Gutters for Snow
While you're checking the roof, you should also make sure to think about your rain gutters for snow. Preparing gutters for winter includes doing things like strengthening the supports or adding a warming cable. If you live in an area of heavy snowfall, it's vital to make sure that your gutters can withstand the pressure. The last thing you want is for your gutters to snap in the dead of winter. Even if they've survived in past years, they may be barely holding on. Taking a few simple precautions before every winter can save you money and prevent unnecessary aggravation.
Follow these simple tips to get your home ready for winter. Mother nature can be cruel at times and you never know if you're going to get caught in a blizzard. But, if you take the necessary precautions, you can survive almost any natural phenomena.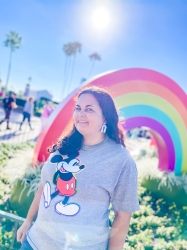 Latest posts by Krystal | Sunny Sweet Days
(see all)