First Responders and Mental Health Concerns
First responders carry a lot of heavy responsibilities; they risk their own well-being to protect the safety and health of communities around the world and close to home. While facing life-threatening situations, military personnel, law enforcement officers, emergency medical technicians, and many other men and women in first response situations, also witness violence, bloodshed, and tragedy. All too often, these individuals are left to face the emotional trauma brought about by these situations on their own.
Trauma-Related Emotional Distress
Sometimes, first responders try to self-medicate with alcohol or illegal substances. Others may try to deny their emotions, attempting to ignore the effects of witnessing people in horrific circumstances. In spite of personal efforts to deal with difficult emotions, first responders commonly face emotional distress in the form of:
Depression
Post-traumatic stress
Suicidal ideation
Consistent exposure to traumatic experiences, often paired with disrupted sleep, can leave firefighters, emergency room personnel, and other first responders emotionally vulnerable.
Signs of the Need for Mental Health Treatment
Friends or family members of a first responder can watch for signs that counseling or another form of treatment would be wise:
Withdrawal from family, friends, coworkers, and other social interactions
Decreased concern for work deadlines and other responsibilities
Sensitivity to external stimuli, such as sounds, smells, and light
Changes in sleep or diet, such as unexplained weight loss
Recognizing that a loved one needs help is one step; the next is providing support while the first responder seeks treatment. Accepting help is difficult for many people, so patient from a supportive loved one is especially critical at this time.
Obstacles To Seeking Treatment
Unfortunately, the men and women who show up first at major disasters are less likely to seek mental health services for themselves. There are several reasons for this:
There's often stigma involved in seeking counseling or a sense that the individual wasn't strong enough to deal with the situations they see every day.
Some first responders don't want to share their stories with people who provide an alarmed response. They don't want to burden friends and family members with the details of what they've seen.
It is difficult to get appointments because of their work schedules and difficulties in finding care for children during treatment. Additionally, it's often hard to pay for treatment even if they have adequate insurance.
Many people with mental health conditions find it difficult to get appropriate treatment. The struggle is further complicated for first responders working through behavioral health concerns.
Qualities of Appropriate Treatment Centers
The best agencies for first responder recovery usually have counselors with applicable experience, such as a history in the military, law enforcement, or medical trauma. Additionally, treatment must be available without a threat of losing employment or affecting the workplace. Treatment should be offered outside of work, where the responder is sure of confidentiality.
The Importance of Mental Health Care
Successful care for first responders allows military personnel, firefighters, police officers, paramedics, and others to continuing doing their jobs. It helps them maintain relationships at home, with friends, and in the community. This type of care also reinforces the idea that caring for mental health is a valuable component in preparing for the job.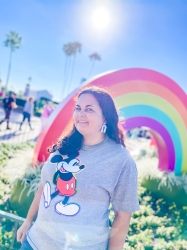 Latest posts by Krystal | Sunny Sweet Days
(see all)