Healthy Meal Ideas For Your Busy Thanksgiving Schedule
Free Healthy Thanksgiving Ideas EBook: Keep reading!
Thanksgiving can be hectic and time is a scarce resource much of the time. So it can be a good to pick meals that are quick and easy to prepare. One of the great things about a whole foods diet is that meal prep is often simplified by the need for unprocessed foods that are cooked with minimal steps.
Here are a few quick or easy ideas for holiday meals that keep with the holiday tradition.
Healthy Thanksgiving Ideas
Cook Your Turkey in the Slow Cooker. A slow cooker is an incredibly versatile tool to have in your arsenal during the holidays. If you have one that is big enough, consider using it to cook your main course of turkey. The turkey is the main component of Thanksgiving, and is luckily something you can enjoy even when you are on the whole foods diet. Slow cooking your seasonal bird will ensure a flavorful and juicy meat that will melt off the bones. Using a slow cooker allows the turkey to cook without needing to be checked all day, and saves you more room in the oven for other dishes.
Try Simple Vegetable Side Dishes. Whether as a side for a large group or just a quick and healthy option, vegetable side dishes don't have to be complicated and often only use one or two ingredients to make.
Brussels sprouts are a great option because they are simple to make and are in season this time of year. Plus, they can be delicious with just a few added ingredients. A recipe to try this holiday is to sauté the halved Brussels sprouts with olive oil and cloves. Add some chopped nuts and dried cranberries to the top when serving for an easy and tasty side.
Make Some Fall Soup. Now that the weather is starting to get colder and life is getting busier, soup makes for a simple and hearty dinner option. Usually final cooking is done in just a single pot, so after the initial ingredient preps, the only thing you'll need to do is stir occasionally.
A festive soup to try this time of year is butternut squash apple soup. Simply add diced butternut squash, peeled and diced apples, chicken stock, onions, and seasonings in a large pot and cover on low heat.
Simplify the Dessert. If you don't have time for making an entire pie, try some fried apple. and sweet potatoes chips. This dessert just asks for thinly sliced apples, sliced sweet potatoes, cinnamon and salt before pan frying them in ghee or coconut oil.
Free Thanksgiving EBook
It is that time of year when gluttony is expected as food becomes the centerpiece of the season. Eating sensibly is a task of will power, and it can be made even harder when those around you don't share your dietary habits. It may take a little extra planning when it comes to food preparation, though it is possible to come up with a meal plan that is delicious AND healthy. This Healthy Thanksgiving Guide will walk you through how to navigate the season making better choices and cooking delicious dishes without a lot of fuss.
What's Inside:
Educate Your Family on Healthy Eating

Healthy Thanksgiving Ideas

How to Enjoy Healthy Meals at Restaurants

Healthy Ideas For Your Busy Thanksgiving Schedule

Vegetarian Whole Food Thanksgiving Ideas

How to Eat Healthy While You Travel

Eat Healthy All Season
Are you ready to have the best holiday yet?
Thanksgiving Ideas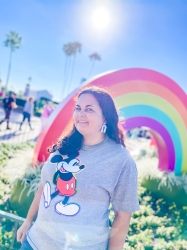 Latest posts by Krystal | Sunny Sweet Days
(see all)