Great Summer Vegan Meals That You Will Love
Summer is here! It's time to get the barbie out of the shed, take a road trip to the beach or get together with some friends around the pool. We love summertime, and we love summer food. So we have put together a list of some of our favorite suggestions for great summer vegan meals that you and your friends will love. Grab your tongs and cocktail mixer, we're going to help make your summer even better.
Parties
Summer is a great time to invite your friends over for a bit of a party. Whether it's a daytime get-together or a late night session, if you are playing host, you will want to provide some tasty vegan bites to keep your guests full and happy until the early hours. Here are some great ideas for party bites for you this summer.
Spring Green Tart – These tasty little pastries will be great bites for your party guests. With a little bit of puff pastry topped with a creamy filling and your choice of seasonal veg. Add some cashews, dijon mustard, and a little bit of mint to pack your pastries full of flavor.
Vegan Sausage Rolls – This British summertime specialty is great for picnics or parties. You can make your vegan sausage from scratch or get some ready-made sausage substitutes. Some more puff pastry and your choice of fillings to accompany your sausage, and you can get creative while providing a great bite-size treat.
Vegan Brownies – Who doesn't love a good brownie? If you are passing around these fudgy and moreish vegan desserts, your friends will be counting down the days until your next party. Packed full of chocolate, flavored with vanilla, and add in some ground flax seeds or chia seeds, and you have the perfect party treat.
BBQ
Everybody loves a good BBQ, whether you are a meat-eater or not, there is no reason not to enjoy throwing some yummy food on the barbie. Here are a few of our favorite vegan summer BBQ bites.
Vegan BBQ ribs – There are more meat substitutes than ever before, so making something that is genuinely tasty and replaces those BBQ favorite ribs. Using vital wheat gluten, nutritional yeast, and a mix of ingredients to give that smokey flavor, you can create something that everyone will love, not just the vegans.
Avocado Ceviche – With simple ingredients, you can make this great, fresh summer vegan dish. With succulent summer flavors, this dish is a perfect side for any BBQ, beach, or poolside party. Served with some homemade pita chips, combine avocado, cauliflower, tomatoes, cilantro, and jalapenos to make a tasty BBQ snack.
Backed Pineapple – This sweet grilled snack is a perfect dessert for your summer BBQ. Simple to make and will have your friends coming back for more. All you need is some wedges of pineapple, some brown sugar, and cinnamon and these caramelized bites of grilled fruit will be irresistible.
Picnics & Kids
Kids are not the easiest to please whether you are promoting a vegetable-based diet or not, so making exciting and yummy grub that will keep your little ones happy is a good summer challenge. If you don't have kids, or you need some easy and portable food, these dishes are perfect for camping or road trips too.
Sandwiches – Don't rely on the limited choice for vegan ready-made sandwiches, make some of your own at home and bring them on the road. The gastronomic specialists at All About Greens have some excellent suggestions for satisfying sandwiches. Just pick your favorite bread, select some creamy homemade fillings, and lots of flavorsome veggies. Tailor-make your sandwiches with your kid's favorite fillings, stick them in a cool bag, and hit the road. 
Spicy Fried Cauliflower – This has become a hugely popular vegan treat these days. Take the best thing about deep-fried chicken, the batter and spices, and replace the chicken with cauliflower. There are some great recipes for vegan batter mixes out there, so figure out which ones your or your kids like best, deep fry some heads of cauliflower, and pack them up for your camping trip, they are sure to put a big smile on your kid's faces.
Protein Bars – They can be packed full of energy to keep you going on your hikes and adventures, but they can also be really tasty and moreish. With just 4 ingredients, you can make delicious, naturally sweetened bar with more than 10 grams of protein per serving. With amaranth being the key ingredient, add in maple syrup, peanut or almond butter, and dark vegan chocolate and you have a snack that everyone will love.
Some Light Bites For Every Occasion
Spring rolls with peanut sauce – Spring rolls with vegan rice paper, filled with a delicious combo of ingredients and with a perfect5 peanut dip, you are sure to please all of your guests. We suggest some soy sauce tofu, some fresh crispy veg, and a little bit of sriracha sauce in your dip add a bit of spice.
Vegan Burgers – For BBQs, parties, road trips, or just a good meal, everyone loves a good burger. We just love the vegan mushroom and black bean burgers. They might take a bit of time and effort to prepare, but we recommend getting your family to pitch in, to make a big batch of burgers you can enjoy all week.
Bloody Mary – This unique cocktail has been around for 100 years, and whether you need some help to recover from the night before or you just love this tomato-based drink, a good bloody mary is the perfect summer drink. With tomato juice, vodka, vegan Worcestershire sauce, chili sauce, tabasco, pepper, and celery, this drink will provide nutrients and a headache cure.
Living on a plant-based diet does not mean you will disappoint your guests this summer. There are so many great recipes out there that are 100% vegan, so follow our advice or find some equally tasty treats and give your family and friends a tasty vegan summer.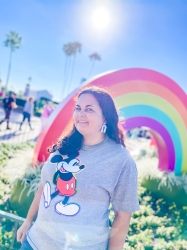 Latest posts by Krystal | Sunny Sweet Days
(see all)