Tips to Help You Choose the Best Mattress
Most people will spend between 6 and 8 hours per night sleeping. As you will end up spending a large percentage of your life in your bed, picking the right mattress is very important. Since there are many choices to pick from, choosing the right mattress can seem complicated. When you are looking to buy a mattress, there are several tips that can be followed to help you choose the best mattress for your situation.
Determine if it is Time to Get a New Mattress
When you are thinking of getting a new mattress, the first factor to consider is whether it is time for you to get a new one. While mattresses are durable, their cushioning can wear down over time and they eventually will be less supportive. The period for how long your old mattress will last varies based on the type of mattress you have. While a latex mattress can easily last a dozen years, memory foam or pillow-top mattresses may only last eight to ten years. If your current mattress is reaching the end of its expected useful life, it could be time to pick a new one.
Size of Mattress
One of the most important factors that people will think about when buying a mattress is the size. For kids, a twin bed is normally more than enough space. However, as kids turn into teenagers and young adults, upgrading to a full-size mattress is often preferred. Those that typically share a bed at night will want to ensure they have enough space for both people to be comfortable, which often warrants having a queen or even king bed. Those that are very tall may also want one that has extended length. It is important that you consider the dimension of your room as well to ensure that it will fit within the confines of your space.
Mattress Types
As you are choosing the best mattress, you will quickly find that there are plenty of options to consider. While mattresses used to be spring-based, there are now even more options that offer unique advantages. Some of the most popular options on the market today include innerspring, memory foam, hybrid, or latex. Another option that is growing in popularity is airbeds, which have an inner chamber of air for support. With an airbed mattress, you can add or remove air through the use of a mobile application.
Ideal Sleeping Position
Another factor that you will have to consider when looking for a new mattress is your typical sleeping position. All people have a certain position that they like to sleep in and changing this can be difficult. Due to this, you should find a mattress that offers the ideal comfort and support based on your preferred sleeping position. Those that sleep on their sides will typically want a softer mattress and should avoid those that are too firm. Those that sleep on their back or stomach should pick a mattress that is firmer and should avoid options that are too soft.
Weight of Person Using Mattress
The correct mattress is never one-size-fits-all. The correct mattress for someone can also vary based on the weight of the user. Those that are lighter, which typically means weighing less than 150 pounds, should consider soft or plush mattresses. Those that are heavier will want to have something that is firmer as it will provide more support for the various pressure points in the back. You should also consider whether you have had back problems in the past. Most people that have had back injuries in the past or present should consider purchasing one that will be firmer and offer more support.
Cost of Mattress
While a mattress is an item that you will use on a daily basis and investing in a good one is a great option, you should still have a budget set. You can purchase quality mattresses for as little as $500 or less while more expensive models can cost thousands of dollars. Another factor to consider is promotions that are provided by various manufacturers. There are often great deals that can be used to get a discount on the price of the mattress or even receive low-interest financing for a period of time, which can help anyone get a mattress that fits their budget.
Picking the right mattress is always a very important decision. As there are many mattress options to choose from today, it is important to take various factors into consideration before making your final selection. By following these tips you can increase your chances of picking the best mattress for your situation.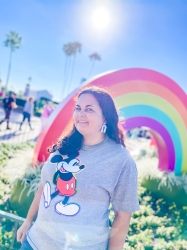 Latest posts by Krystal | Sunny Sweet Days
(see all)