10 Affordable Fun Family-Friendly Activities to Do This Summer
The summer is here, which means lots of fun activities and hanging out with family and friends. The only problem is that fun activities cost money. And these days, money is a bit tight –what with the economy just opening up and life just getting back to some semblance of normalcy. 
However, a tight budget doesn't mean that you still can't have loads of fun this summer. Most people grew up having a lot of fun during the summer without necessarily spending a bunch of money.
You just need to get creative. Here's how you can do that. 
Go Picnicking
Instead of staying at home on a Saturday, why not gather the kids and head to a lovely park nearby. Pack a picnic basket with everything you'll need and make a day out of it. This costs absolutely nothing to do in most cities –except maybe the cost of gas that you'll use while driving there.
Get a Frisbee, some toys, and other stuff the kids will need, and have fun. If you do it right, you can easily spend 5-7 hours at the park, having fun with the kids, and making great memories.
Explore Natural Habitats in Your City
Most cities have natural parks, habitats, or nature trails. You can easily take the family to these places and just revel in nature.
The best part is it costs little or nothing to explore these nature trails. If you and the "gang" are feeling up to it, you could even go hiking those trails. Just make sure to avoid doing that during the high noon or peak heat periods.
Go to Your Local Beach
This is a standard summer activity for most people. So hit the local beach with the fam and just chill. If you live in a city with many beaches, you can make a game of it by going to a new beach every weekend. Some people do this every year during the summer, turning it into a family tradition of sorts.
Spend Time at the Community Fountains or Pool
Summer can be really hot. And sometimes, you can start feeling cooped up if you stay indoors for too long. This is why many people hang out at their pools during the summer.
Not only does it give you a breath of fresh air, but it also keeps you cool as you can either swim or just sit by the pool with your feet in the water.
If you don't have a personal pool, there's always a community pool, fountain or water park. Take the kids there and just let the fountains and water sprays cool you down. Have fun with it by playing games at these places too.
Attend Free Music Festivals, Concerts or Local Fairs
Many cities often organize free music festivals, concerts, and county fairs. Take the family to one or more of these events. Also, check out free outdoor cinemas and movie viewing events.
These are usually movie events that are projected on large screens in select parks. People can drive in and stay in their cars while watching the movies, or sit on the grass or benches in the park. Either way, it's a fun way to enjoy a summer evening with your favorite ones.
Hang Out at the Backyard in the Evenings
Gather the "gang" and hang out in the backyard in the evening around a fireplace, a fountain, a grill… whatever option you prefer. There are a ton of fire pits & outdoor lifestyle accessories that make this incredibly easier to do.
You can get a projector and watch movies, roast marshmallows or s'mores, play some cards, or even video games, and just enjoy each other's company –remember to put the phones and gadgets away. This is a fun, free way to easily spend the summer evenings with family and friends.
Go Hang Out at the Mall
With 100 degree temperatures, sometimes, the cooling in the house doesn't quite cut it. Plus, there's often the astronomically high energy bill that comes with running the air conditioning all day.
So, pack up the kids in the car and just drive to the mall. Most malls have adequate cooling systems that will keep you cool during the hottest parts of the day. Just take some small change with you for some ice cream and/or lemonades for the kids.
It's a great way to have some fun and save costs on your utility bills.
Rent a Nice Family Movie
Choose a good family-friendly movie –rom-coms are usually a great choice– and watch with the family. You can easily rent these titles on Amazon if it's not free.
Or if you have Netflix, just pick a good movie for the night. Unlike Amazon, Netflix doesn't rent movies. Once you make your monthly payments, you have access to an unlimited number of movie titles.
Go Out to the Zoo
If the kids haven't been to the zoo, now's a good time to take them. While some zoos require payment before you can gain entry, they're usually quite affordable.
However, you can also check to see if there are free zoos –or at least, those with a free day– that you can take the kids to. Just make sure to pack some snacks and water for the children to eat and drink if they get hungry or thirsty –this also helps you save a few bucks.
Explore the City
It's easy to take your city or town for granted –most people do. You just naturally assume that you've seen all there is, or you'll get to it sometime. Well, here's an idea: play tourist in your town.
You'll be surprised at how much fun you can have just exploring the city. Plus, if the city is a rapidly growing city with a lot of construction projects, you'll get to spot the new developments early or be surprised by the new additions.
All of these family-friendly summer activities are very affordable and great for the kids. You'll also get to bond with them for a change, instead of spending all day trying to keep them in line. Also, children are usually tired when they get back from such outings, so you can rest better when you get back home after.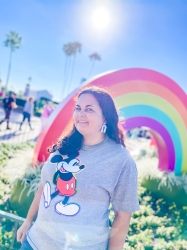 Latest posts by Krystal | Sunny Sweet Days
(see all)