Fun Summer Ideas For Families | Entenmann's Little Bites® Mini Tarts
Are you ready for a fun summer? I partnered with Entenmann's to create this post that shares simple ideas for summer activities along with a giveaway inspired by the new Little Bites! Little Bites® snacks provided me with coupons to redeem a product and a gift card so that I could share my thoughts and information about Little Bites® products with you!
Let's get ready to celebrate the new Little Bites® Mini Tarts and the Little Bites® Fill Your Summer with Fun Sweepstakes!
Let's get to know Little Bites® Mini Tarts:
They sent us the new Little Bites® Mini Tarts which are the latest addition to the Little Bites Snacks line, providing the Perfect Portion of Happiness® in an exciting new tart snack option. They're soft baked and filled with flavors that kids love, including Apple, Strawberry and Cinnamon.
Parents can rejoice because Little Bites® Mini Tarts are made with real apples, real strawberries, and real cinnamon, while containing no high fructose corn syrup, artificial flavors or colors.
Get Ready to Win With The Little Bites® Fill Your Summer with Fun Sweepstakes:
Little Bites® Snacks is taking summer fun to the next level with the Little Bites® Fill Your Summer with Fun Sweepstakes! Kicking off on June 21 through July 30, we invite parents to enter the Little Bites® Fill Your Summer with Fun Sweepstakes for a chance to win exciting prizes!   
Parents can enter the sweepstakes by submitting the online entry form which includes a brief description of how they plan to have fun with their child this summer. Selected in a random drawing after the entry period closes, five (5) Grand Prize winners will win a backyard playground set, and 500 First Prize winners will win a branded backpack filled with summer toys to encourage outdoor play.
All sweepstakes entries must be submitted by July 30 at 5 PM ET via the online landing page linked here to qualify.
Learn more about Little Bites® on their Website, Facebook, Instagram, and YouTube.
BONUS! I have 3 $25 gift cards as well! Want to win? Share a tweet that includes a link to this post and my Twitter handle. Leave a comment and let me know! Sample tweet: "Celebrate the #FillYourSummerwithFun Sweepstakes with #LoveLittleBites for the chance to win NEW Little Bites Mini Tarts and more! Visit @busybeachlife https://sunnysweetdays.com/fun-summer-ideas" U.S. Residents Only. Tweet by July 31st!
Looking for summer fun ideas to include in your entry?
Summer Fun Ideas For Families
Your kids will love these fun summer activities. For Adults: You too! If you are looking for summer fun ideas inspired by this giveaway, here are a few ideas!
Archery: If you haven't tried archery, here's your chance to learn and have some fun. This is a great way to stay outdoors but still get in touch with your competitive nature. Remember how much fun it was when you were a kid? You can relive that childhood experience!
You know how much I love summer! It's always a struggle to keep the kids busy, but this year we're going extra hard with book day at our local library. We'll be checking out books and reading them throughout the season. When they've finished one or two (or more!), ask for their feedback on what they thought about it – would you recommend it? The responses will differ depending on age, so don't forget to make sure your little ones are comfortable sharing their thoughts before giving theirs away in return; if not, try some of these other ideas below that might just work better than a novel:
So, you're looking for a family vacation idea? Why not book something in your hometown! Pull up Google Maps and see what's nearby. Your kids can help research places to go that are both fun AND cheap–because we all know how expensive traveling with little ones can be sometimes.
Spend time in your backyard and schedule a nature hike! If you have little ones that are old enough to walk, take them on a hike around the block or through some woods near your house and discuss what you see during these hikes like trees, wildlife, flowers, etc. You can even go off-trail once in a while to spot something cool along the way – it's an excellent activity that will help eliminate boredom for both of us and helping communication skills by organizing thoughts into words (and asking questions).
Cooking with the family is a great way to have fun together and stay healthy. Let your kids choose new recipes each week with a goal of two. By cooking two new recipes each week, you'll keep your fridge stocked while also teaching your kids lifelong skills like how to cook!
This summer, get your kids to share what they're grateful for with a new activity that'll help them stay active and make their days more meaningful. Have each of you write three things on paper every day this summer- take turns reading off the list, so no one repeats themselves from earlier entries. It's an easy way to keep everyone busy all season long!
There are many ways to spend quality time with your kids. Playing games, creating board games together, and going on family adventures will make you both happy! Remember those days when the entire neighborhood would come over for a game of Monopoly? Nowadays it's difficult to find people who have that kind of free time available outside their families – but there's no excuse not to get creative with some old-fashioned fun at home.
Splish-splash, you're in for a treat! There's nothing more fun than spending time with your family at the local amusement park. To save money while going frequently, see about getting a membership and all of that savings will be yours to enjoy on those chilly winter evenings when it seems like there is no end in sight.
There are few things that feel better than being in the pool on a hot summer day. The cool water, refreshing smells of chlorine, and sunscreen… public swimming lessons for your kids can be an excellent way to introduce them to this wonderful world under the sea! One thing many people don't realize is how important it is for young children (even infants!) to learn about safety around pools early especially if they live near or visit places with natural bodies of water like rivers, lakes, etc. Public swimming classes teach not only basic knowledge but also skills such as deep-water treading and floating which will help keep you safe should something happen while you're playing outdoors during those long warm months ahead!
This summer, schedule a regular visit from your neighborhood ice cream truck. This is sure to be the highlight of any hot day! Get ready for some yummy treats and fun times with friends or family members while enjoying this delicious dessert after dinner.
Summer is a great time to explore what your city has in store for you and the kids. You can take advantage of programs like library card catalogs, park, and recreation department-sponsored activities, summer camps, special events like picnics or parades, and outdoor movies held at parks that have projectors! Check out all these free opportunities so both parent and child can choose which ones they would enjoy together during their upcoming vacation this season.
Check out some free outdoor concerts, shows, or other special events happening near you this summer! You don't have to spend a ton of money on expensive tickets when there are plenty of these fun activities nearby for all ages and interests – check them out today before they're gone!
Summer is the perfect time to try new things and spend some quality time with your family. Take a vacation, explore our library, or even get ice cream from that old-fashioned truck! What are some of your favorite summer activities? Share them below so we can all enjoy life in this beautiful season together!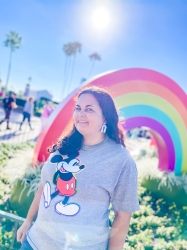 Latest posts by Krystal | Sunny Sweet Days
(see all)