Practical Hacks To Cut Your Medication Expenses And Save Money

Pharmaceutical drugs can cost a lot of money. Because of the pandemic, millions of people are out of work. This means that people are scrimping and saving like never before. If you're interested in saving money on the cost of your medication, this article will present to you a few practical hacks that'll help you cut down and save money:
Own-Branded Medication
Instead of paying for expensive branded pharmaceutical drugs, why not buy own-brand medicine from pharmacies and supermarkets? Own-brand drugs are copies of brand-name drugs. They are, save for the packaging, exactly the same as a brand-name drug. Own-brand drugs usually cost a lot less. Ask your physician if there is a generic or own-brand option for any drugs that you are taking.
Shop Around
The prices of generic, own-brand medicines can vary. Some might even match the price of the branded drug that they're copying. Shop around so that you get the best deal. Go from pharmacist to pharmacist, and supermarket to supermarket. It's also worth checking out online pharmacies.
If you're going to use online pharmacies, then you need to make sure that they're regulated, licensed, and well-reviewed. Don't ever buy medicine from non-US and non-Canadian pharmacies online to save money. You can't guarantee the quality and safety of these drugs. Canadian pharmacies are generally very safe, and offer a variety of drugs, from Januvia to codeine. Make sure you check out a pharmacy's license before you order anything from them.
OTC Drugs
If you've been prescribed drugs such as painkillers or antihistamines, it might be cheaper for you to buy a similar OTC drug instead. Some analgesics like co-codamol are prescribed by doctors in high doses, while smaller doses of the same drug can be purchased over-the-counter (for much less). Ask your pharmacist for their advice on alternative drugs.
It's also worth asking your physician for their advice, especially if you take other drugs also. This is so that you do not end up taking a drug that has an adverse reaction to the drugs that you are taking in combination with it.
Targeted Painkillers
It's always best to avoid targeted medicine, especially if you're trying to save money. Targeted painkillers are drugs labeled specifically for targeted areas, such as headache relief and muscle pain relief. These drugs are usually no different from generic medicine and will rarely contain unique ingredients. Targeted drugs usually cost a lot more money, and don't offer any additional benefits.
Don't be fooled into thinking that because a drug boasts that it relieves headaches, that it'll relieve your headache any faster than generic paracetamol or ibuprofen.
Free Prescriptions
In some places, you can get your prescription drugs for free. In the United Kingdom, if you're on some kind of benefit or have a reduced income, you might qualify for free pharmaceutical drugs. If you have healthcare insurance in the United States, you might be able to get your drugs for free, or for much less – these are called assistance programs. It's worth researching what your local state or government policies are so that you can find out whether or not you qualify for free drugs.
Some pharmaceutical companies also offer similar programs, designed to help people who are on reduced incomes get the medicine that they need. These are called 'patience assistance programs.' They'll send you a discount card, and with it, you'll be able to get your medicine for free or for a discount.
Pill-splitting
You might be able to save yourself money on drugs by pill-splitting. Pill-splitting is when you split your pills in half. It does depend largely on the type of medicine that you are using, however. In some drugs, it can be dangerous. It's worth researching the drug and comparing it against the FDA's official pill splitting list.
You might also want to email the drug's manufacturer and ask them whether pill splitting is safe.
Use Your Medication Wisely
If you want to save money on medicine, then you need to use your medicine wisely. Don't waste it and only use it when absolutely necessary. For example, if you've been prescribed painkillers, don't take them unless the pain becomes unmanageable. If it's slightly uncomfortable, not taking the painkiller will save you money. It's also worth checking with your physician or drug provider whether you can discontinue drug use or not. There might be other ways that you can manage your condition without taking medication.
Medication doesn't have to – and shouldn't – cost an arm and a leg. With this article, you'll be able to pick your medication up for less and save money. Remember: Always discuss any changes of medicine with your physician first.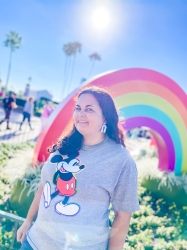 Latest posts by Krystal | Sunny Sweet Days
(see all)