Everything You Need to Know About Medical Negligence Claims  
Negligence is the last thing on our minds when visiting a doctor. However, believe it or not, healthcare negligence cases are appallingly common. A study from the Johns Hopkins University School of Medicine showed that approximately 250,000 Americans lose their lives due to some medical error every year. But that is not it. The study also found that only 1 out of 50 victims will likely pursue a claim against the offender.
In the face of such concerning statistics, it has become progressively crucial for individuals to protect their legal rights. While getting legal assistance can help recover damages, knowing the basics of medical negligence is equally essential. This article briefly outlines all you need to know about medical malpractice law and claims.
What is Medical Negligence?
The theory of negligence is the most common principle applied across personal injury claims. In clinical settings, this theory translates to medical negligence when a medical practitioner breaches their duty of care toward the patient, resulting in injury or harm. This could include anything from causing damage due to substandard care, delayed diagnosis, or injuries caused due to mode of treatment.
However, it is essential to note that not all clinical negligence cases qualify as injury claims. A clinical negligence case can only qualify as medical malpractice if the plaintiff can prove that the healthcare provider deviated from the medical standard of care, which resulted in loss or harm.
Proving Medical Malpractice:
Contrary to popular belief, negligence alone in a clinical setting does not guarantee compensation. This is primarily because clinical negligence does not always result in injury or harm. While a practitioner may deviate from the medical standard of care, negligence cannot lead to a contestable malpractice claim if no damage is caused to the patient.
Similarly, harm caused due to withholding vital information from the practitioner may not always lead to a claim. However, if you believe that a practitioner's negligence led to your worsened health, here are four things you'll need to establish to file a claim:
There was a patient-doctor relationship
The healthcare provider owed you a duty of care
The healthcare provider deviated from the expected standard of care
Their actions directly caused injuries or harm
Documents Needed to Support the Claim:
To build a strong case, you must present evidence to support your claim. Some standard documents that can help prove you sustained injuries due to negligence include:
Medical records and tests like X-rays
Photographs
Detailed statements from claimants and witnesses
Financial records
Records from other medical experts
Compensation in Medical Negligence Claims:
Several factors play a role in determining compensation in medical negligence cases. Your total recompose will likely differ based on your unique circumstances. However, payment usually covers the following:
Medical bills and expenses
Lost wages and ability to work
Assistive or adaptive devices
Cost of medication or rehabilitation
Beyond financial damages, victims are also compensated for non-economic harm. This includes compensation for:
Pain and suffering
Emotional distress or anguish
Disfigurement
Loss of quality of life
Statute of Limitation:
Like any other personal injury claim, clinical negligence cases must be filed within a specified deadline. The statute of limitation for filing medical negligence and malpractice claims differs depending on the State. However, in general, the deadline falls between 2 to 5 years. If you suspect you are a medical negligence victim, you must file your claim within the specified deadline from the date of alleged failure.
Final Thoughts:
Medical negligence cases have a reputation for being lengthy and involving stressful claims. Since the damages are often life-altering, you must put your best foot forward. While most cases settle before trial, seeking assistance from an experienced attorney for the best results is recommended.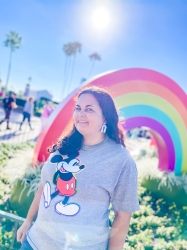 Latest posts by Krystal | Sunny Sweet Days
(see all)