What is the Difference Between Negligence and Medical Malpractice?
Knowing the difference between medical negligence and medical malpractice lets you make informed decisions when pursuing personal injury claims. A personal injury claim is a legal term to describe physiological or physical harm. In most cases, people may claim compensation if they are harmed by an accident that was not their fault. 
Unfortunately, in such a scenario, you are torn between treating your wounds, coping with the emotional distress, and adjusting to your new lifestyle. This leaves little to no time or the patience to sit down through an entire legal process to claim compensation regarding negligence and malpractice.
Let's clarify the exact difference between medical malpractice and negligence to help you understand your case better, saving you time and effort for maximum compensation and justice.
Medical Negligence vs. Malpractice
To know the difference between malpractice and negligence, you must understand negligence under personal injury law.
What Is Negligence?
The law defines negligence as a company's or a person's recklessness or carelessness resulting in an injury. The end goal of filing a claim is to hold the responsible party accountable for their action by offering compensation. To prove negligence, through your personal injury lawyer, you must show that:
Your injury is a direct result of their breach of duty.
Breach of duty or duty of care caused your injury
The institution or the person has a legal obligation to ensure you are safe.
Violation of safety and health
These are the main elements of proving negligence, often abbreviated as damages, duty, breach, and causation.
What is Medical Negligence?
Medical negligence also uses the elements of duty, causation, breach, and damage, but with fewer qualifiers. For example, when a medical practitioner's actions or lack of actions fail to meet the basic medical standard of care, their behavior is considered negligence.
The accused must be in the medical field to sue for medical negligence. Medical professionals include doctors, nurses, and hospitals with a provider-patient relationship. To prove a breach of care, your personal injury lawyer must show how the medical professional's actions breached an accepted medical standard of care.
How would the institution or other medics act if they had been presented with the same circumstance? If the lawyer can prove there was another way to handle your case, they can establish a breach of care.
Medical Malpractice
The case becomes medical malpractice if a medical professional's negligence causes you to suffer an injury. The extent of actions will vary from the accepted medical standard of care, which will determine if the damage resulted from intentional negligence action (medical malpractice) or an avoidable but unintentional mistake (medical negligence).
The most significant difference between medical malpractice and negligence suits is that the lawyer can prove the medical suit was due to the professional's intentional recklessness or unintentional mistake.
Medical malpractice charges are more grave than medical negligence, and the case may result in jail time, offering the affected family compensation, or both.
Can I sue for Medical Negligence or Malpractice If I Wasn't Injured?
No. You can't sue an institution or a person for medical negligence or malpractice if it did not result in harm. In addition, your injury will not necessarily result in a medical negligence case.
The human body is exceptionally complex, and a lawyer's understanding is imperfect and limited. However, this gives most medical professionals a reasonable amount of leeway. Work with a qualified lawyer like Gruel Mills Attorneys & Counselors medical malpractice lawyers, to hear your case.
Medical Malpractice is More Common Than You Think
Medical malpractice is an extensive problem in the US. Cases of medical malpractice are traditionally handled by individual states, not the federal government, compared to other countries. To get monetary compensation, you must file the allegation promptly, a legal period known as the statute of limitation, and prove a breach of care that resulted in injury.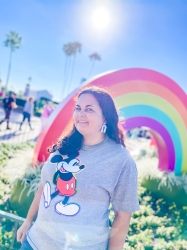 Latest posts by Krystal | Sunny Sweet Days
(see all)