6 Important Things To Consider Before Choosing A Doctor
Choosing a doctor is an important decision. You want to find someone who you can trust and who has the experience and knowledge to provide the best possible care. Take your time in making this decision, as it could be a long-term relationship. Here are some things to consider when choosing a doctor.
Proximity
It is absolutely essential that you have a trusted physician close to your location in cases of emergency and for practical reasons overall. For example, men from all around Northumberland are often looking for a urologist in Berwick because they know they'll get help right away given that the doctor will be close by at all times. Proximity helps in indicating that the doctor will be available when needed.
Also, this can be a huge plus as far as convenience goes. If you have an appointment at the end of a long day or after work, it makes sense to choose one close by instead of having to travel for hours just to get there. This may not always be the case, but proximity should still be taken into account when deciding who to use for your health care needs.
It can also be beneficial to have a doctor that you can go to in an emergency if you ever need one. Having someone close by and familiar with your medical history is a great comfort.  If you can't find a doctor nearby, view this online doctor for help.
Reputation
Doctors with good reviews under their belt can be a great asset when it comes to making the right decision. Reputation is one of the most important factors to consider when choosing a doctor. Ask around for referrals from family, friends, and colleagues to get an understanding of the reputation of potential doctors.
Reading reviews from previous patients can also give you a good idea of how well-regarded a doctor is in the community. Knowing that others have had positive experiences with a particular doctor can help you feel more confident in your choice. Additionally, you can use online tools to check if a doctor is board-certified, and has any malpractice claims or disciplinary action against them. Doing your homework can ensure that you select a doctor with a good reputation who is well-suited for your health needs.
Credentials
You also need to check the doctor's license, education, portfolio, and training credentials. This will give you an idea of their qualifications and how much experience they have in the field. Knowing a doctor's credentials is important because it can help you identify whether or not they are qualified to provide the care that you need.
Additionally, credentials can indicate if your doctor is up-to-date on the latest medical advances and is well-equipped to provide the best care. Be sure to check your credentials before making a decision on who you want as your primary care physician. It is also important to note that credentials may vary in different states and countries.
Specialty
Different doctors specialize in different areas, so it's essential that you look for one according to the problems you're having. Here are some examples:
Urologists for urinary or reproductive issues
Cardiologists to diagnose and treat heart-related illnesses
Ophthalmologists to diagnose and treat vision problems
Gastroenterologists for digestive health concerns
Dermatologists diagnose skin diseases or rashes.
If you're not sure which specialty best suits your needs, you can look for a primary care physician. They can perform basic medical exams, diagnose and treat many common illnesses, refer you to specialty doctors if needed, and provide preventive care services like physicals.
Experience
It would be great if your doctor has quite a few years of experience under their belt. Doctors who have been practicing for a long time can provide the most up-to-date and reliable care because they've seen and treated many different conditions. Ask questions about an experience such as how long they have been practicing, where they trained, and what specialty experience they have.
This will give you an idea of how up-to-date the doctor is when it comes to the latest treatments and techniques. Additionally, experience is often a sign that the doctor has strong patient outcomes.
Communication
You also want a doctor you can talk to about your medical concerns. Consider communication when choosing a doctor; communication is key to a good patient-doctor relationship. Ask yourself if the doctor you're considering allows for questions, listens carefully, and explains things in terms that are easy to understand. You should feel comfortable being open with your doctor and feeling heard and respected during visits.
It's also important to consider communication outside of regular appointment times. Many doctors use technology such as email or an online portal system to communicate with patients in between appointments.
Having a good and reliable doctor will ensure your health and give you peace of mind knowing you can always rely on them so make sure they're close by and reputable. Check their credentials and make sure that their specialty agrees with your personal needs. Consider how experienced they are and opt for someone who will communicate with you well!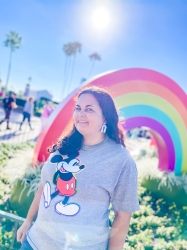 Latest posts by Krystal | Sunny Sweet Days
(see all)