Tips For Finding The Right Dermal Fillers Practitioner
Dermal fillers are the most popular aesthetic procedure, with many people considering them for a youthful and rejuvenated appearance. But picking a certified and trained botox provider is essential for achieving quality results.
A certified provider has undergone extensive training to understand all aspects of the procedure, such as potential risks and side effects, appropriate dosages, and administering techniques. Furthermore, they are knowledgeable on the latest research and advancements in the field, ensuring they can provide safe and effective treatments while also achieving desired aesthetic results. With the growing popularity of dermal fillers, there are many places where you can get a botox treatment done. This blog dives into an overview of the process before you select a provider.
Do extensive research
Finding the best practitioner is vital for making Botox last longer and work in your favor. Research is a critical step prior to selecting a good practitioner. Ensuring that the practitioner is skilled, qualified, and certified in their procedure is vital to good health. Reviews from previous customers can give valuable insight into the quality of care they provide and a better understanding of their work process. Additionally, researching different practitioners to compare costs, techniques, and results can be beneficial when deciding.
Certified and trained Botox practitioners have the knowledge and experience to complete the task safely, effectively, and professionally. It is an expert procedure and should only be performed by a trained individual. This ensures that the patient receives treatments that are tailored to them to meet their aesthetic goals and safety requirements.
Seek recommendations
Suggestions and recommendations from family and friends are the best for finding anything. If there are people in your social circle who have Botox, then your search might end more quickly than expected. Ask them for a recommendation, and consider their practitioner capable of doing a good job. If they had a good experience, the chances are, you will too.
A great way to estimate the credibility of a clinic or business is through online reviews. A reputed clinic or practitioner will have some online presence for you to estimate their reliability. While comparing different practitioners and clinics, check out their reviews on Google, Facebook, and other reviewing websites. Although you shouldn't solely on reviews to judge a clinic or practitioner, it gives you an idea of what to expect.
Stay away from cowboy clinics
Due to Botox's growing popularity, many establishments offer them at a fraction of the cost. Apart from certified medical and cosmetic clinics, places like hairdressers and beauty salons have started offering Botox. Neither are they equipped for such surgical procedures nor have an ideal environment. These clinics often use unqualified personnel and do not follow the strict safety standards that are in place for medical procedures. Additionally, the products used at these clinics may be counterfeit or expired, which could put your health at risk. Although the low cost may seem appealing, it is highly recommended by medical experts to stay away from cowboy clinics.
Ask about post-treatment services
When looking for a clinic, make sure they offer follow-up services. Post-treatment services typically include follow-up visits to monitor the results of your Botox treatment, as well as make any necessary adjustments. Other services may include recommendations on lifestyle changes, such as avoiding certain foods or activities that could interfere with the effects of your Botox treatment. Following your doctor's instructions can help to maximize the value of your treatment while minimizing potential risks or side effects.
If you get Botox for the first time, ensure you get the best treatment. Search for a clinic or practitioner to discuss the treatment further. Consider going with a specialist clinic that focuses on Botox and aesthetic procedures. Such clinics usually hire the best administrators to oversee the procedure.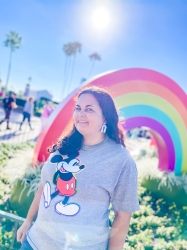 Latest posts by Krystal | Sunny Sweet Days
(see all)