Deterioration Prevention: The Real costs of Foundation Repair
Homebuyers often seek both home insurance policies and home warranty contracts to make sure their home and appliances are covered when things go wrong. There are homeowners who feel comfortable taking care of their home appliances and system repairs when they can and only hiring professionals for major mechanical or structural problems. They are the lucky ones most of the time. But, if a major system like HVAC or electrical needs extensive work, it will cost hundreds to thousands of dollars. The foundation is another worry for those owning older homes.
Getting Protection with Home Warranties
There are a lot of differences in home warranty coverage from warranty company to warranty company and from contract to contract within the same warranty company. There are several choices of home warranty plans and types. For instance, there is a homeowners policy covering mainly appliances and electric and plumbing and then there is the builder's home warranty that will cover more of the home's structure.
A reputable company such as 2-10 Home Buyers Warranty will offer a number of warranty plans for their customers. They will also be open to additional coverage as the buyer chooses. It is important to go through your new home and make a list of the systems and appliances you want to be covered and then choose the home warranty policy that matches that list the best.
It is important to ask to see the different warranty options and then choose wisely based on the house and appliances you have. The home warranty company will often list the systems covered, the appliances covered, and the additional coverage options with each plan. The home foundation will not be covered in many plans, but it is a good idea to ask what covering it would add to the cost.
What is a Home Warranty?
A home warranty is not like homeowner's insurance. It is a plan and service contract that is meant to cover repair and or replacement costs for listed home systems and appliances that break down with normal use. It is meant to protect clients from large repair and replacement costs for homes that have been lived in for years, new homes, or recently purchased existing homes.
Home warranties are important for people who do not want and can not afford large surprise repair or replacement costs for appliances and systems. A home warranty gives the homeowner a limited contract cost per year and a small service charge for every repair or replacement that can be budgeted for. Up to 68% of homes will need an appliance repair during a normal year. that is a big chance of a repair bill.
How Does a Warranty Work?
A home warranty is a service contract with a yearly fee and a per repair service charge. The warranty provider has contracts with local repair contractors and appliance suppliers for fixed costs for their services. This is how they can afford to honor their home warranty claims. When a covered appliance breaks down, the homeowner calls the warranty company for a service call. The warranty company then sends an appropriate appliance or system repair professional to the house to determine if the repair is covered under the plan. If it is covered, the repair person will fix the appliance.
If the appliance needs to be replaced, the warranty company will pay for it to be replaced with one of their approved models. The homeowner will not have an unlimited choice of new appliances. When services are rendered, the homeowner pays a fixed service fee. Not all claims are covered and the homeowner may be required to pay the service fee even if the appliance repair is not covered. The homeowner must read the coverage and limitations on their warranty carefully to understand what is covered and under what conditions to avoid conflicts later on.
Can a Homeowner Get Coverage for Things Such As Roofs and Foundations?
A home buyer can ask for additional system or appliance coverage at the time they purchase their home warranty. Many times the builder or the realtor will offer a home warranty as part of the sale. Builder's warranties cover structural aspects of the home for a given length of time. A home buyer's warranty might not cover the home foundation or roof unless the homeowner requests it and pays a higher premium.
A person purchasing an existing or older home should pay for a home inspection. They should work with the home inspector to make a list of home systems and appliances to include in the home warranty. Even when the foundation is not included in the home warranty, the plumbing system will be covered and plumbing leaks are a major cause of foundation problems. In addition, many foundation problems may be covered by the homeowner's insurance policy if they are caused by covered incidents.
What Are The Costs Of Foundation Repairs?
Home foundation problems can be in the form of small cracks less than 1/4th inch wide or they can be larger and affect cement stairways, block walls, bricks, or basement floors causing instability and water leaks. A contractor filling cracks with epoxy injections can cost from $1,500 to $3,000.
But, the cause of those foundation cracks, the underlying cause, will need to be addressed and that can add more money to the repair bill. The most common cause is water. A foundation can be undermined by water running off the roof and collecting next to the house. New gutters can correct this. The lot can be improperly graded causing water to run toward the house instead of away from it. This fix will require re-grading the lot. The home foundation should have a perimeter drain system such as a french drain and if it does not, one might need to be added and this can cost several thousand dollars.
Part of the home's foundation can be washed out after a storm, if a gutter is plugged, or if a water pipe is broken. This type of problem will cost $500 and up to thousands of dollars to fix.
When a person is in the process of purchasing a home, they should have a home inspector look at all systems but especially the home foundation and the grading of the lot. If problems are found, the home seller or builder can be asked to fix the problem before the home sale closes. The realtor or the builder can also be required to provide a builders warranty or a homeowner's warranty that specifically covers the foundation.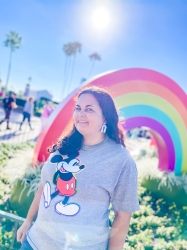 Latest posts by Krystal | Sunny Sweet Days
(see all)