10 Reasons Why Your House Isn't Ready For Summer
There's no denying that the summer months invoke thoughts of hot weather, plentiful sunshine, and lots of fun with family and friends.
The thing is, while people think about getting their homes ready for the colder months of the year, some forget about the same preparations for summer.ca
Why is that so important, you might ask yourself? Ensuring that your home is ready for summer before you enter the season will mean you, your family and friends won't have an uncomfortable summer together.
Moreover, doing certain maintenance tasks, repairs, or checks will also mean you don't end up with expensive repair bills for various things! The following illustrations 10 important points to keep in mind before the summer season:
1. You Haven't Maintained Your Air Conditioner
Do you have an air conditioner in your home? If so, you probably don't use it much when the weather is cold. But come summertime, you'll likely use it every day!
What happens if you try to use your air conditioner, but the AC is making a clicking noise? Or what if the air expelled from the system isn't as icy cold as you might have expected?
It makes sense to have a bi-annual service done on your air conditioner as it will help you avoid costly repairs or even replacement systems before the summer.
2. Your Garden Is In A Mess
Many people enjoy spending time outdoors to soak up the sun and bask in its warm glow during the summer months. Unfortunately, some people conduct zero garden maintenance during winter and even spring, resulting in an outdoor space akin to a jungle setting!
Make sure you take the time to keep your lawn trim, flower beds and grass free of weeds, and sew the seeds of any seasonal summer plants.
3. Those Driveway Cracks Will Get Bigger
Heat makes things expand, and during the hot summer weather, any small cracks on your driveway will get bigger. Sadly, those cracks won't shrink again when the weather is cold, leaving you with an unsightly driveway and a potentially unsafe one.
Keep an eye on your driveway during the winter months, and when temperatures and weather conditions become more favorable during spring, be sure to patch up any cracks on your driveway before they get worse.
4. Winter May Have Damaged Your Roof & Guttering
When it's cold and raining or snowing outside during the winter, the one thing you and your family will do is stay indoors where it's sheltered and warm. However, you won't notice if torrential rain or even snow and ice have caused damage to your roof or guttering.
Summer is undoubtedly an excellent time to carry out such repairs due to low levels of precipitation. But, it also means you can ensure loose roof tiles or broken gutters won't fall and hit people that visit your home during the summer months.
5. You Forgot To Clean Your BBQ
If you have a barbecue at home, one thing you should always do is keep it clean after you use it. The sad truth is some householders forget to complete such simple DIY tasks – especially when fall sets in and you no longer do any outdoor cooking.
Make sure you kick off the summer season by cooking your food on a clean barbecue free of any dirt, debris, mold, or food residue. After all: you don't want to make yourself, your family, or any guests at your home ill when you next fire up your BBQ!
6. Your Windows And Doors Are Dirty
When the weather is bright and sunny outside, you will naturally want to flood each room in your home with natural light. Dirty windows and doors will make that task challenging and also emphasize the fact that you have fallen behind with your domestic cleaning duties!
Spend some time giving all your windows and doors a deep clean, and conduct a quick maintenance clean of them once a week to make the job easier.
7. Living Spaces Aren't Tidy
Most people will invite relatives and friends to their homes for get-togethers during the summer months. It's no secret that one place everyone will spend some time in is your living spaces, such as your living and dining rooms, and your kitchen.
If those spaces look untidy or messy, now is the time to give your home a spring clean and get rid of any unwanted junk before you start inviting people to your home to visit.
8. You Haven't Prepared Your Outdoor Furniture
Aside from spending time indoors, many householders will want to host barbecues and parties outdoors in their gardens. If that's something you love doing each year, it makes sense to provide somewhere for your guests to sit and relax.
To that end, you should take the time to give your outdoor garden furniture a thorough clean. A pressure washer from Hotsy Equipment Company can work wonders and blast away any built-up grime and moss from the winter months. It's important to learn how to clean outdoor furniture.
9. You Forgot To Plan Some Parties At Your Home
Let's set the scene. It's now summer and you can't wait to spend much of your free time with your relatives and friends. You enjoy having large gatherings at your home. But, have you actually created any events and invited people to them?
Believe it or not, that's one of the things that some householders forget to do each year – and by the time they remember, the summer is nearly over or all their family members and friends are on vacation!
10. Your Fences And Gates Have Winter Damage
Last but not least, take the time to properly inspect your exterior fences and gates. Why? The answer is simple: they may have become damaged from the wind and rain during the colder months of the year.
Replace or repair any damaged fence panels, posts, and gates, and consider giving everything a coat of exterior wood stain to protect them from the elements.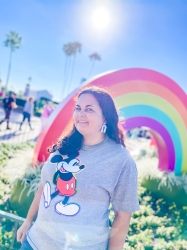 Latest posts by Krystal | Sunny Sweet Days
(see all)