Children's Board Game Party Ideas
Thank you Goliath Games for sponsoring this post. Pick up your favorite game today to enjoy the holiday season and beyond!
There's no place like home for the holidays…especially when you're surrounded by friends, family, and good food! I rememeber growing up that my grandparents always had a children's table. We got to play games, color, and eat with one another. Now that I'm a mother myself, I can understand why the kid's table was so much fun. A day that felt endless full of activities and friends…what more could you want as a child? My son is five, and he is obsessed with board games. When we were looking for new games to add to our collection, we were certainly interested in the colorful characters of Goliath Games and Pressman Toys. If you're hosting a holiday get together this year, add a kid's table and get ready for some board game fun!
Board Game Party
Our collection of board games came from Goliath Games and Pressman Toys. Each has a bright and colorful animal character (like a fox or a pig), and each game is SUPER simple to set up. In fact, my five-year-old could handle it on his own with supervision. Since we set this up for a holiday get together, we used a small table and chairs for our guests. Everyone loved it! I do recommend playing some of the games on carpet so that the pieces don't fly everywhere. Giggle Wiggle gets kind of silly! 😉
Shark Bite
Perhaps my son's favorite, Shark Bite lets you go "fishing" for sea creatures inside the shark's mouth. You never know when the shark will bite so be careful! No batteries required which make set up a breeze.
Catch the Fox
The goal is to rescue the chickens and return them to your chicken coop. This was actually France's 2016 Toy of the Year, and we can see why! It was a quick and fun game where you add "chickens" to Fox's pockets and press down on his head. His pants will disappear, the chickens escape, and you have to catch them quick!

Pop! the Pig
Pop the Pig has a belly that grows bigger and bigger as you feed him! This one was a lot of fun since you never know when his belly will pop.
Giggle Wiggle

Race to the top of the caterpillar with your colored marbles as Giggle Wiggle dances to the music.

It's a fun and fast game that even grown-ups will love.

Doggie Do

Get ready to laugh with Doggie Do! Feed your doggie, sqeeze the leash, and see what happens next! It's a mess-free game (super important!), and it has over 120 million views on YouTube! Everyone gets a kick out of this one.
Simple Snacks
No need to set up a huge spread for your get together. Let the kids pick and choose their favorite snacks to correspond with the characters. We had a lot of fun making a "shark punch" to drink and paired animal snacks to match up with our board games.

We used silly shark gummies for Shark Bite, a variety of snacks for Pop! the Pig, and animal crackers!

It's an afternoon of fun with a buffet of board games and snacks. Choose your own game and pack a snack bowl, and get ready for some fun!
Goliath Games is the 4th largest children's game manufacturer in North America, and I can see why! They have a variety of age-appropriate games that are simple to set up and play.
Pressman Toy Corporation, the 3rd largest game manufacturer in the United States, has games and puzzles that are staples in your home! You probably already own one of their games like Rummikub or MASTERMIND.

Which game is your favorite? 
Activities For Kids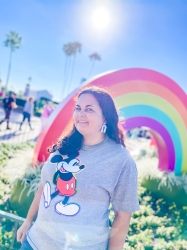 Latest posts by Krystal | Sunny Sweet Days
(see all)