5 Best College Party Game Ideas
College parties are great ways to socialize and unwind. If you're looking to plan a party anytime soon, you wouldn't want a boring one as that could stain your college reputation. An easy way to overcome common college parties' issues is by introducing games. There are a lot of games that are popular with college students. These games fit into many genres, from gambling games like poker to pool and even table tennis. However, when you consider the mixed crowds at parties, it is important to choose games everyone present can participate in. Hence, in this article, we'll be going over 5 of the best college party game ideas you might want to consider if you're planning a party anytime soon.
Top Party Games for Students
Beer Pong
Beer pong is a common college game. You take a ping pong ball and try to bounce it into cups full of beer, anyone who misses a shot has to drink. At the end of the game, the person that gets the most balls into a cup wins. Beer pong makes the party super fun because people get tipsy and enjoy the competitive aspect of this game.
Go Fish
Go fish is a card game involving asking people to fish for a card you need. However, to make it fun, they have to drink when they don't have the necessary card. This gets heads buzzing and people doing funny stuff to make the party lively.
Spin the Bottle
Spin the bottle is a popular game that involves taking a single bottle and creating a circle of people around it. The person facing one end of the bottle has to dare the person at the other end to do something. Whoever rejects a dare must drink. This makes the game pretty exciting, and the alcohol makes people less likely not to do the fun dares. Of course, there is a classic version of this game that involves kissing, which students of age may also be curious to try.
Medusa
Medusa is a game that doesn't require a lot of people – just 5 people are enough to play this game. Medusa is a drinking game that depends on the player's agility and ability to hold their liquor. To make the game interesting, you can see who is the least drunk by testing their writing skills with complicated sentences. Whatever you decide to adjust the rules, Medusa is bound to be a fun game for all.
Truth or Dare
An all-time favorite of every party is the truth or dare game. In college truth or dare games, the stakes are higher because harmless dares can happen, but pretty funny dares like streaking across campus are also a risk. To ensure that nothing illegal happens in a truth or dare game, you can try setting ground rules to make the game lively yet controlled.
When the games get intense, you might forget assignments and eventually miss a paper. To avoid the poor grades that might follow, many students buy research papers online cheap and fast. This way, you can enjoy an occasional party without worrying about your studies.
Get the Party Started!
College party games are always fun when you know what you're doing. If you're hosting a party, make sure you have cards, board games, various beverages, snacks and lots of good music. Be sure to tone down on the drinking so you don't wake up with a hangover. Hopefully, you have been able to spot a game or two you find interesting.
Author's Bio
Andrew Mazur is a writer specializing in creating content for various entertainment niches. His favorite pastime is playing card tricks with his nieces and nephew. Andrew also loves to read celebrity blogs in his spare time.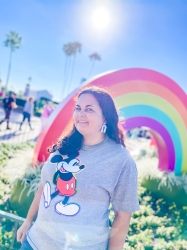 Latest posts by Krystal | Sunny Sweet Days
(see all)