First birthday cake smashes.
Where did they come from? I hadn't heard of them until recently (maybe three years ago or so). Was it because friends were having babies or was it because I started reading a lot more blogs?
I'm not sure.
I am however happy they exist and are a "trend." We celebrated our little one's first birthday this past Saturday, and while I am digging through over 600 photos and videos, I wanted to share a bit of the birthday. SO MANY PHOTOS. This was hard to even pick a few to share.
His birthday theme ended up being dinosaurs. It was a mix of what was available at the store and what items were given to me to review (more on that another time). I ordered a dinosaur cake from Publix, and this adorable smash cake was provided for free.
While this wasn't the exact design I had wanted, it was still delicious cake. And, it had dinosaur figurines on it. Win.
He was not shy about digging into the cake. Once he got it "smashed" enough, it was easy to eat. He probably thought we were a bit bizarre as we all stood around him in a circle watching him nom.
The cake went from mildly smashed to absolutely destroyed in a few minutes time. He began to share (how thoughtful of him!), and it was funny watching him enjoy the process of eating chocolatey cake.
We were not safe from the frosting. Daddy definitely dived in a few times to assist and snack.
I intend on sharing the entire party later in the week, but for now, enjoy some cake.
Today I'm going to talk about CAKES. Lots and lots of cakes. I recently shared some of my favorite memories of my son's cake smash, but today I have a few more links and recipes to make your very own smash cake. If your baby is turning one soon, there are some great cake ideas down below.

First, I'd like to show you the progression of the CAKE SMASH in our house. We had our son's first birthday at the end of August, and it was dinosaur themed. I wasn't sure how my son would react to all the frosting, but he dove right in.
And, then, it was clearly time for a nap.
Have a little one? Decorate their bathroom with these free bathroom printables.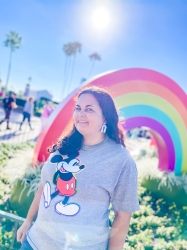 Latest posts by Krystal | Sunny Sweet Days
(see all)