10 Uses for Wintergreen Essential Oil
If you enjoy the scent of fresh wintergreen or wintergreen gum or candies, you might find that you enjoy wintergreen oil as well. Wintergreen oil can give you the scent of fresh wintergreen, along with some other practical benefits when used regularly. Take a look below at 10 uses for wintergreen oil that you can try right in your own home.

1. Banish acne. A little dab of wintergreen oil can help soothe acne. Apply a drop topically to clean skin and not only will it refresh the skin but reduce the flare up.
2. Soothe sore joints. Add a few drops of wintergreen oil to massage oil or lotion. Massage it into the skin where arthritis or joint pain is an issue. It will help reduce inflammation and soothe the pain.
3. Reduce dandruff. Add one drop to your palm before adding shampoo. Massage well into the scalp and rinse for a cooling, soothing feel as well as reduced dandruff.
4. Inflammation. If you are experiencing inflammation anywhere on your body, add a drop of wintergreen oil and massage in.
5. Soothe headaches. The scent alone of wintergreen oil can help soothe a headache. It starts by helping you relax and unwind, then when massaged into neck and temples can help with inflammation that may be causing pain.
6. Banish bugs. Wintergreen oil can be used like peppermint oil to keep bugs at bay. Just apply some wintergreen oil to a cotton ball and place in any areas where spider, ants, or other pests are a problem.
7. Send mice away. Wintergreen oil may also be effective at keeping rodents out of your home. Place a few drops near openings where mice seem to be coming in.
8. Revitalize. The smell of wintergreen can help you feel more revitalized and alert. Place a drop in your hand and inhale when you feel yourself starting to drag.
9. Curb your appetite. If you feel the need to snack, a sniff of wintergreen oil can help curb your appetite and hold you over.
10. Relieve pain. Wintergreen oil has salicylic acid and methyl salicylate in it which is similar to the ingredients in aspirin. Apply to any areas in need of pain relief. This can include the back, shoulders, neck, temples, legs, etc.
If you love the scent of wintergreen, why not see what other benefits it has to offer? Give these tips for how to use wintergreen oil a try! Love essential oils? Try some of my favorites!
Essential Oil Tips For Beginners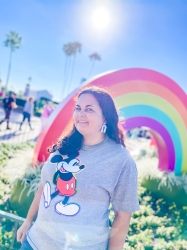 Latest posts by Krystal | Sunny Sweet Days
(see all)