Winter Camping Gear- The Essentials To Stay Safe On Your Trip
The COVID pandemic has changed every aspect of life, and travel isn't an exception. International holidays are passé, and travel buffs are exploring road trips and short holidays to local destinations. Camping trips have also seen an uptick in recent months as they are far safer and more affordable than long-distance flights to exotic destinations.
A winter camping trip can be an enthralling experience, but you need to be prepared for the challenges it brings. The outdoor weather, coupled with the threats of the wild, can be hard to deal with unless you have the right gear for the outing. Here is a list of essentials that can help you stay safe on a winter camping trip.
An all-weather tent
A sturdy, all-weather tent is the first thing you will need when embarking on a camping trip this winter. It should be lightweight and waterproof to be able to offer protection against the elements. It must also be easy to pitch, as the last thing you would want to do on a camping trip is to struggle with setting it up. While the tent should keep you cozy when the outdoor temperature plummets, it must also offer ample ventilation.
An insulated sleeping bag
You will also require an insulated sleeping bag warm enough to ensure a good night's sleep even when it is snowing outside. Look for one that gives a snug fit because one that is too big wouldn't provide the warmth you need for being comfortable enough to catch your sleep. Carrying along a liner is a good idea because you can layer it up in the sleeping bag for extra warmth.
Proper clothing and accessories
This one is a no-brainer. You will need plenty of warm clothes to stay safe and snug outdoors. A layered winter apparel kit is a good option, while you may pack the layers separately as well. Warm innerwear is essential, while you will need a few sweaters and a waterproof jacket for the outer layer. If you are planning a hunting spree along with camping, don't forget to carry body armor for staying safe from stray bullets. Hunting mishaps are common, and using ballistic protection can be a lifesaving move. Carry proper accessories like warm socks, waterproof shoes, caps, gloves, and scarves.
A camp stove
A good camp stove is something you cannot miss out on at this time of the year when the cold wind chills your bones. You can use it for brewing up hot drinks, heating frozen food, and warming up your tent. Look for a lightweight appliance that you can easily pack in your car's trunk. A stove that can run on biomass such as sticks, twigs, and leaves is a good option as you will not have to carry fuel to use it in the wild.
In addition to the right gear, you need to carry along a lot of common sense to stay safe on the trip. Check https://www.bodyarmornews.com/ if you are planning to go hunting as well. You can find a lot of useful advice on ballistic protection here.
Apart from these winter-specific items, also pack the basics for your camping trip. These include healthy snacks, water, a first aid kit, and navigational aids. Proper planning and availability of the requisite gear can make the trip safe and enjoyable.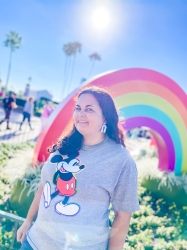 Latest posts by Krystal | Sunny Sweet Days
(see all)