Indoor Footwear Styles That Have Been Highly Reviewed
With the ongoing pandemic, an era of being homebodies has descended onto us. As such, the love for indoor footwear has been rekindled. Who says you cannot be fashionable in furry slippers and more? In this article, we will be exploring a variety of options that can replace your outdoor shoes in a stylish and mood-boosting way.
The following is a carefully curated list of indoor footwear after filtering through the highest reviews and will be categorized into four groups: socks, slip-on, sneakers, and others. Whether you are team slippers, slip-on, or others, we have a pair for everybody! And for more tips, be sure to check out a blog about shoes.
The Questionable Croc Wannabe
As the name suggests, this pair of.. extremely questionable shoes are highly comfortable, and equally goofy for indoor wearing. Similar to the pair of crocs everyone has, these lightweight clogs can instantly brighten your day or anyone that questions their vibrance. The company is also known for providing reliable support and comfort for those working long hours in the hospital, or other occupations.
For the Warm and Humid
In a country with high humidity and warm 24/7 year-round, this pair of flip-flops will suit your lifestyle just right. It features all the general benefits of a normal slipper, but with more room for breathability. This thong is also made organic and in a velvet texture; they are also lined with a weather-resistant sole in case you are required to be outside. Some comments have said that these are so comfortable you will be unknowingly wearing them out of the house!
The Dreamer
For those who are accustomed to wearing furry slippers, you would know that they may slip off your feet too easily. However, with this TEMPUR material-cushioned slipper, you are guaranteed a footbed that molds to the shape of your feet. Providing an ultimate cushion for your soles, your feet will be feeling well pampered and rested in its hold.
The Pool Slide
If this looks familiar to you, it's because the original Adidas version was released back in 1972. After going through reviews and changes, this crossbreed between a slipper and sandal is a timeless favorite that can function equally well as both an outdoor and indoor pair. Determined as the gold standard of slides with a reasonable price to boot, this will be a great additional staple to your wardrobe for any kind of unpredictable weather.
The OG Sandal
Famous for its trustworthy support in the foot arch region, the Birkenstock footwear has been consistently in everyone's good books for its pleasant but modern style. Everyone would be familiar with the contour of this sandal, where it perfectly acclimatizes to the natural shape of your feet. This pair is ideal for those with balance issues, as it helps your feet to be aligned more accurately.
No-Slip Ups
This particular pair of indoor slippers can keep your feet toasty warm and are also lightweight. They feature an outsole that allows you to do both indoor and outdoor activities, with enough grip on the sole to prevent slipping incidents. These are classically manufactured to allow you to slip seamlessly from a whole day's worth of lounging around, into your evening walks. Customers have highlighted that the traction on these shoes are sufficient for you to do shopping in them.
The Vintage n Versatile
Although traditional and vintage looking, this pair of moccasins have long-lasting benefits with its plush lining coupled with a padded cushion as the insole for maximum comfort. The sole also allows you to be in these comfy pairs both indoors and outdoors, and it will become part of your everyday look when you are just pottering around the house. Bonus, this footwear is machine-washable, and are only required to be air-dried.
The Semi Ballet Flat
What better feeling than to be roaming around the house with shoes that don't feel like you're wearing any? These modern and simplistic ballet flats manufactured by Hush Puppies are produced from a gossamer-light leather type and designed with an elastic collar to prevent slip-ups. As with all Hush Puppy shoes, these were highly raved to be luxurious, wide yet fitting, and more stylish than the average flats.
The Indoor HIIT Ready
With the pandemic occurring, many have taken to working out indoors. To cater to this audience group, we have the Nike sneakers that are designed specifically for breaking a sweat at home. This design presents a sole with cushion comfort and a trustworthy support for your foot arch; allowing you to carry out all those HIIT workouts you have in your youtube playlist.
The Fluffiest
Fuzzy footwear is something familiar to everyone. For the ones who love the fuzzy feeling of your feet encased in fluffy textures all day, this slide is easy to wear, and cute enough for you to match it with your outfit. Whether they are pajamas or business meeting clothing, your feet will not be complaining!
The Chic Ones
Forget the embarrassment about wearing pairs of shoes that can only be seen in the comfort of your own home. This tasteful style will enable you to present yourself in the eyes of the public confidently. With the timeless appeal of the woven-leather quality, this pair of kicks will provide you the best of both worlds when you can be presentable without looking too sloppy.
The Home Spa
With these, you will not be required to book your regular spa appointments as your feet will have reached the maximum relaxation levels. Featuring the lush fuzziness, indulge your toes on a luxurious level akin to going to a proper spa.
The Zsa Zsa
Elegance meets durability in these animal printed loafers. One of those suitable indoor and outdoor kind of slippers, these are wonderful for serving the quarantined life in style with a cocktail in hand.
The Slipper-Sock Combo
If your feet get cold easily, fret not! This ultimate cozy combo will leave your feet well insulated, and you don't even have to worry about them slipping off! They also have a good grip on their soles to allow you to roam around the house without any injuries from slips.
Sneakers for Everyday
Sneaker lovers will find this the ultimate pair for you to be in if you are not one to adapt to new changes easily. Besides it being reasonably priced for your wardrobe, simplistic, and designed for long-term use, these kicks will bring you through the home life with easy transitions to outdoor wear if you are leaving on short notice.
The Washing Machine-Friendly
Who doesn't like a washable pair where you can wear at home, or outdoors? Providing this convenient way to get your kicks clean means that you can re-wear them all the time and style them with pretty much anything.
Now that we have explored all work-from-home friendly options when it comes to indoor footwear, it is time to choose your favorite pair, find great deals, kick back, and serve quarantine in style!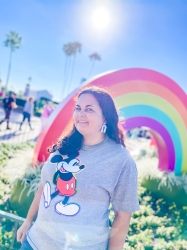 Latest posts by Krystal | Sunny Sweet Days
(see all)