Everyday Wellness Tips With NOW
This post was sponsored by NOW as part of an Influencer Activation for Influence Central and all opinions expressed in my post are my own.
I had the pleasure of visiting the NOW Headquarters in Bloomington, Illinois last month, and I wanted to tell you a few everyday wellness tips that I learned. You see, I am trying to live a healthier and more natural life. I am concerned about the ingredients in the food that I eat and the products that I use. I downloaded apps to track ingredients, started making my own scrubs and other skin care products, and I have invested in spreading the word about how to eat and live better. That was why when I headed to learn more about NOW, I had a lot of questions about their products and how I can use them in my everyday life. I have to admit that they surpassed all my expectations, and with over 900 nutritional supplements, I know that you can find something in their product line that will make you live better too!
NOW Vitamin Tour and Immersion Event
When I arrived in Chicago, we headed to our resort to get started! We spent our first night participating in an Iron Chef style foodie competition where we learned how to use NOW products in everyday dishes.
Our team placed third as we made cashew crusted chicken with homemade avocado garlic mayo! Served atop the southwestern style quinoa cup that is also one of their products, this better-for-you meal idea is perfect for back to school!
We spent our second day at the NOW Headquarters learning just about EVERYTHING that goes into creating products in a responsible way. From the testing process to the safety that goes into each product, we were overloaded with information that showed just how caring this company is. They wanted to know from us influencers how we could use their products, what products are our favorites, and what is important to us. Our feedback was valuable to them just as the behind-the-scenes tour was valuable to us.
NOW proved to be a trustworthy brand that had an answer to everything we wanted to know! From the ingredients in their food items to natural sweeteners to supplements and how they work, we are now armed with an arsenal of wellness tips that we can share with our friends and families (and you!).
Watching the vitamins get bottled up was kind of amazing. To see how they keep ingredients separate for allergens to how they apply labels and expiration dates, it was fascinating to see what goes into the products that end up in our home.
NOW, a trusted natural products manufacturer is dedicated to providing customers with a comprehensive approach to wellness by offering more than 1,400 high-quality, natural and affordable products. From functional foods and supplements to sports nutrition and health & beauty products, as well as essential oils. I'm going to talk about a few of these now so you can see which products fit into your lifestyle.
NOW Vitamins to Try
We received a few items in our welcome bags that I have been excited to try! Some of my favorites include biotin and the women's probiotic. Most of these dietary supplements are vegetarian/vegan.
The energy dietary supplement is one that we busy moms probably need!
NOW Essential Oils
NOW is more than just vitamins. If you've been reading my site for any length of time, you know that I love a good essential oil. From creating essential oil blends, sugar scrubs, and other products like lip balms, I was happy to try these new to me oils!
Smiles For Miles has been diffusing in my office almost daily since I have returned (in a handy USB warmer!), and Nature's Shield is another good one for our home. We received recipes to make our own foaming soap and an essential oil roll-on blend that I will share in future posts.
NOW Food
Since I write a lot about food, I am always on the look out for ingredients that make sense for our family. I read ingredients thoroughly and try to make the best decisions that I can with my dollar. Learning about the options that NOW offers, I have a few MUST HAVES for my pantry!
NOW is more than just supplements. Under the Ellyndale name, you can find items like this organic brazil nut oil. This is NEW to me since I usually use avocado or olive oil, but I love that this complements so many of my favorite dishes so well. We learned that it was important to look for oils in darker glass bottles so that they are not harmed by the elements/light.
The coconut oil infusions were a HIT! They are USDA Organic and offer a slight flavor infused. This one is smoked ghost pepper, but the garlic is AMAZING! We used it in our cooking competition to make avocado mayo.
Snacks…yes, please! My husband has already claimed these, and they are a good source of protein and fiber. The almonds and nut mix are easy to take with you on the go, and you better believe I read those ingredients well! 😉
NOW Sports
Between food, essential oils, skincare products, and supplements, NOW has you covered. The NOW Sports line was eye opening, and I learned a LOT about what I could use pre-workout, during a workout, and after. The plant protein complex in creamy vanilla is going to be a new morning staple in my smoothies.
NOW Solutions
From toothpaste, aloe, shea butter lotion, and more, your bathroom counter needs an overhaul. I have a NOW shopping wish list after seeing just how I can use these products in my everyday life.
Giveaway
One reader will receive a NOW product pack worth $500 (this will be the same product pack I received!). Contest entrants are only eligible to win once per sweepstake, per household as part of a campaign sponsored by Influence Central.
Enter to win by leaving a comment on this post!
What NOW products are on your wishlist?  
Easy Healthy Living Tips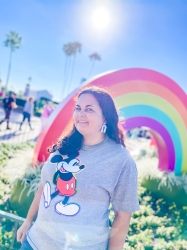 Latest posts by Krystal | Sunny Sweet Days
(see all)