Is Buying A Portable Induction Cooktop Worth It? Find Out Here
Induction cooktops may be used to cook or keep meals warm nearly anyplace there is a plug socket. A good induction cooktop should evenly cook your food, have simple settings, and be simple to clean. Because a portable induction cooktop eliminates the hazards of an open flame while simultaneously reducing energy production due to its size and non-traditional heating element, they are ideal for traveling and using no matter where you are.
Why Is It A Good Option?
The benefits of a portable induction cooktop include the ability to cook in tiny spaces such as a dorm room, a studio apartment, or even RVs. Also, they reach the desired temperature in an astoundingly short amount of time, allowing for far greater accuracy and temperature control than traditional electric or gas ranges. Induction cooktops are also energy efficient: by making the cooking vessel the heat source, they consume around 10% less energy than electric burners and up to half the energy of gas burners.
If you want to add more cooking surfaces to a tiny kitchen or if you often host big groups and run out of stove space, a portable induction burner could be ideal for you. If you're thinking about switching from traditional burners to smart cooktops, a Duxtop 9600LS is definitely among the best options available on the market. It is light and compact enough to fit practically anyplace, making it the ideal cooker for outdoor parties, as well as an extra burner or replacement for a traditional electric or gas stove.
How Does It Work?
Magnetism powers induction cooktops, which send electricity through the burners to heat the cookware. This cutting-edge technology keeps the surrounding surface cold while rapidly heating the dish or boiling the water. Despite the fact that induction cooktops were first developed in the 1970s, their popularity has only recently exploded. Induction cooktops have become one of the most popular kitchen appliances due to their safe technology and simplicity.
If you're not sure if your pot or pan is induction friendly, use a magnet to test it. Cooking pots on which magnet sticks can be used on induction cook pots. Otherwise, it will only work with gas and electric cooktops and stoves.
With thermal induction, heat is generated by a flame or an electric tool, which then heats the cookware when it is placed on top. An induction cooktop, on the other hand, employs electromagnetic induction to transform the pan into a heat source. (The cooktop itself doesn't heat up much—it is warm after removing a pot of boiling water, but not too hot like a gas stove or electric range.) 
Efficiency
Heating cookware directly rather than indirectly is considerably more efficient. Induction can transmit around 80% to 90% of its electromagnetic energy to the food in the pan. Compare this to gas, which can only convert around 38% of its energy, and electric, which can convert about 70%. Induction ranges are also capable of cooking at low temperatures. When you turn down an induction "burner," it may get as low as 38.194°C on average, and modern induction cooktops and ranges can go much lower when compared to gas cooktops, which can only reach 52.533°C. While radiant electric cooktops can reach temperatures as low as 33.444°C, they lack the precision temperature control needed for more sensitive operations.
Easy To Clean
Electric and induction cooktops are the clear winners in the easy-to-clean category. Because they utilize electromagnetic energy to heat pans directly, they are easy to maintain shine. This implies that if food splatters on the cooktop, the surface will remain cold and the food will not be cooked on.
Induction vs Gas
The most serious danger of utilizing LPG is gas leaks and unintentional fires. With induction cooktops, this is not the case. Induction cooktops, on the other hand, are far safer to operate than LPG cylinders. There's practically no chance you'll receive an electric shock there. These are constructed in such a manner that they do not conduct electricity unless a cooking tool comes into contact with them. Even if you leave them turned on by accident, the risk is minimal. Many induction cooktops include modes for boiling water, cooking eggs, and cooking rice. Simply said, after the rice is cooked or eggs are boiled, these preset cooking settings turn off the induction cooktops automatically. This function not only cuts down on cooking costs but also ensures that your food isn't overcooked.
Moving LPG cooktops from one location to another can be challenging, but an induction cooktop is portable and fits nearly everywhere. You can cook while watching your favorite TV show or taking in the scenery from your rooftop.
Induction cooking has the potential to completely change the way you cook. Instead of using the stovetop, induction technology employs magnetic currents to heat your pots and pans directly and save your time. With faster heat, precise control, and simple cleaning, induction cooking makes dinner a complete joy, and cooking a hobby!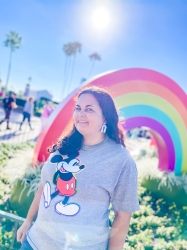 Latest posts by Krystal | Sunny Sweet Days
(see all)