Want To Make Your Home Look Nicer? Try These DIY Tips
When you first move into your home, it'll look amazing. After a while, however, you might feel that it's grown a little stale. You could want to give your home a bit of a makeover, although you mightn't know where to start.
You could find many home improvement ideas that you might like. Few of these would be relatively affordable or simply might be way too outside of your budget. You might want to take a more DIY approach with your renovations. Opting for the DIY approach means you can make the changes exactly how you want them. It could be something small like finding hardware for barn doors or something a bit bigger like re-tiling the floor in the entrance to the house.
If you're already good with your hands, then there are a few specific DIY home improvement tips that you can capitalize on.
DIY Tips That'll Make Your Home Look Nicer
Put In A Stair Runner
When people think of upgrading the stairs, they typically focus on the steps themselves and the railing. While addressing any issues with these is a priority, you can take your stairs to the next level by adding in a runner. This is essentially carpeting that doesn't extend the entire width of your stairs.
A stair runner can be recommended for multiple reasons. Alongside adding a lot of style, they make getting up and down the stairs much safer. You'll need to make sure it's installed correctly to make sure that this is the case, however.
Add In Some Low-Space Shelves
If you've thought about your shelving units before, you've probably thought about how much space they take up. In smaller rooms or apartments, that could be more than you'd want. If you think that you've no alternatives, then you'd be wrong. You could choose from multiple low-space shelving options.
There are quite a few designs available, so they should fit in with any room's style. Steel Pipe shelving has been growing increasingly popular among DIY enthusiasts. That's primarily because it's a stylish alternative to many large shelving units, and enhances the look and feel of any room.
These should be quite easy to install in a room, provided that you already know what you're doing.
Get Some Interior Shutters
There are multiple home improvement tips focused on the windows. One of the more notable is adding some interior shutters. Everyone wants to have some sunlight coming in from the window. Come nighttime, however, you'll want more privacy. Interior shutters add this.
These will also add some shade to a room during the day while also adding to a room's aesthetic. Though shades provide these benefits too, they mightn't add as much style to a room, making shutters better recommended.
They're also not as difficult to install as you'd think, as they should only take a few minutes or an hour to do. That will be longer if you decide to make them yourself.
Wrapping Up
Trying to make your home look nicer can seem much more complicated than you'd initially think. It could also be quite expensive. You'll want to avoid both of these as much as possible. Each of the above DIY home improvement tips will be low-cost and shouldn't take you too much time to do.
Once you're done, you should see a noticeable difference between how your house looked before and after. Naturally, the more improvement projects you do, the larger this impact will be.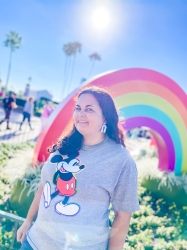 Latest posts by Krystal | Sunny Sweet Days
(see all)