4 Vital Features To Look For In A Fish Finder
A fish finder is an instrument which uses reflected pulses of sound energy to locate fish below the surface of the water. It works on the technology called SONAR, which means Sound Navigation and Ranging. The function of SONAR is to have a pulse that is acoustic sent out through the water. What this does is allow you to measure the distance of where the fish is located through echo pulses.
Modern fish finders have maps, and GPS capabilities, and the good ones are a great delight whether you're fishing for business or leisure.
How A Fish Finder Works
A ship may have a transmitter which sends signals in the waves. The SONAR system returns the waves to the transmitter. The waves are then recorded while the screen receives a signal.
A fish finder transmits waves from fish in a different way. This ensures that the waves are not the same as the ones coming from stones, corals or other obstructions, which are displayed with different symbols. If there is a fish nearby, it is displayed by a symbol of a fish on the screen.
Types Of Fish Finders
There are many types of fish finders out there in the market. They include the following:
Humminbird 411420 Helix 10 Fish Finder
Garmin ECHOMAP Ultra 106sv Fish Finder 
Lowrance Elite FS 9 Fish Finder With Active Imaging
Lowrance HOOK Reveal 9 Fish Finder
Garmin ECHOMAP UHD 73cv Fish Finder
These modern devices allow you to navigate unfamiliar areas to look for the biggest fish to catch. With many advanced features, you will love all the benefits they offer. one fish can be of great help to you in choosing user-friendly fish finder devices available in the market. Whether you're fishing for peace or out of necessity, they'll help you choose the right equipment. With the best fish finder, you can make the most out of every fishing trip.
Four Qualities Of A Good Fish Finder
A good fish finder should have transducers, frequencies, GPS capability, and maps.
Transducers
A transducer is an electrical device that converts one form of energy into another. It allows a fish finder to see what is beneath the water. Your choice of transducers depends on the type of mounting and screen you want. Transom and thru-hull are the types of mounting available. Thru-hull is better because it's more advanced and can get the transducer out of harm's way. The different screen options available are SideScan, DownScan, CHIRP Sonar, and StructureScan 3D.
GPS Capability
Good fish finders have GPS capabilities to help identify the exact location where you can find a greater number of fish.
Maps
Some modern fish finders come with maps. A number of manufacturers make maps of waterways, which are available for downloads on their websites.
Frequencies
Frequencies can be single, dual, or multiple. Some transducers have 200, 192, 83, or 50 kHz frequencies. The higher the frequency, the better the details displayed on the screen.
If you love fishing, a good fish finder will be of great help to you in enhancing your overall experience. However, there are certain things that need to be considered before investing in a fish finder, like your budget, features of a fish finder, your fishing equipment, and the location. It is recommended for you to do thorough research and decide which one to buy on the basis of your requirements.
Once you have all this figured out, the only thing left to do is to go out there and have an amazing fishing experience.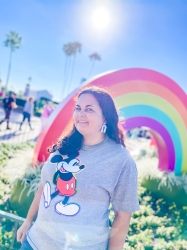 Latest posts by Krystal | Sunny Sweet Days
(see all)