Want To Buy a House In Florida? Pay Attention To These Important Things
Are you looking to buy a house in Florida? Florida is referred to as the sunshine state and many individuals wanting to buy a house desire to do so in Florida sites the home for unique attractions. However, buying a house is a significant investment; therefore, you need to consider many things before making the final choice. To ensure that the buying process is easy and without any significant issues, paying attention to the following factors is best.
Location
You might want to settle in different places in Florida according to what you see fit for you. However, it is pivotal to note that while safe places exist, some areas are susceptible to crimes. Therefore, it is imperative to think of a good place to invest your money when thinking of buying a house in Florida. Do some research and seek help from real estate programs to determine the best place to buy your cherished house.
Current market conditions
Before buying a house in Florida, look at the current market conditions that can be affected by various things, and doing some research will be a wise thing to do. High supply and demand, economic changes, and interest rates are some of these factors affecting market conditions. You can compare prices online and determine the best time to purchase your house.
Home Insurance
Florida is susceptible to dangerous climatic conditions like hurricanes and floods, and you need to be armed in advance. The best step to take to protect your assets is getting home insurance. Insurance is a protection measure against disasters, and you must analyze and comprehend the insurance package of the house you intend to buy.
If you buy a house in Florida through the mortgage strategy and an occurrence of bad weather conditions affects you without an insurance policy, you could end up with serious debts and losses. Therefore, consider looking at different insurance policies for houses in Florida and choose the best.
The Cost of the House
The house price is a consideration that affects the house buying process. Different houses vary in cost because of certain factors such as location, amenities, and market trends. However, with a set budget, you can manage to find houses in the range of your budget.
When finding a house to buy in Florida, you might come across one you love and surpasses your budget. You can look for financing options available in Florida, such as the first-time homebuyer grant, USDA guaranteed loans, and assistance programs. Getting more ideas from a financial advisor can be helpful if you want to save for a down payment.
It is also essential to check all other extra costs that will come up in the process. Florida has a high rate of closing costs in addition to inspections. Property taxes, interest rates, and moving and maintenance costs will be part of the general cost, so you must be ready and have a financial plan to cater to the costs.
Pick the Right Real Estate Agents
It would be best if you had a real estate agent to navigate the house buying process in Florida. Real estate agents know and can help you identify houses that match your needs. Additionally, they can negotiate better and could see you saving more than you could have done by yourself. Getting the best real estate agent requires more time since you need an expert in your chosen area.
It is also crucial to be aware of real estate agents that defraud you and end up losing money. You can look at the reviews of several agents to determine if they are reliable or not. Getting referrals is also an excellent means of finding a trustworthy real estate agent.
Home appraisal and inspection
Due diligence is a must when planning to buy a house in Florida, which means getting inspections and appraisals of the property you want. Making sure everything is in order before closing the deal helps avoid incurring extra costs of renovating and repairing. Therefore, look for a licensed and reputable home inspector to look at the roof, plumbing, HVAC, electrical, etc. You can assuredly close the deal when the house is cleared of possible repairs and renovations.
You don't just wake up and buy a house; you must include the resources necessary for you to buy your dream house. A house is a costly asset, and to make sure that you get a house you love that is worth your money, pay attention to the abovementioned things.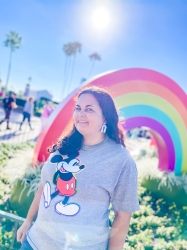 Latest posts by Krystal | Sunny Sweet Days
(see all)